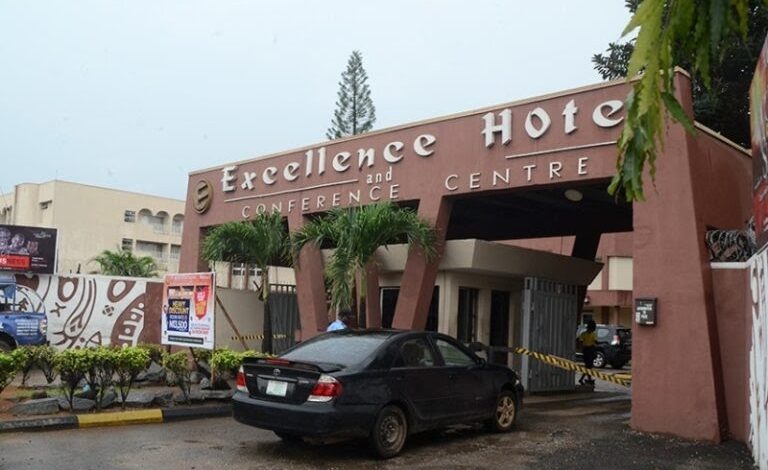 Aminat Gusanu
The Lagos State Internal Revenue Service (LIRS) has launched a crackdown on tax evaders, sealing 34 companies and 23 hotels across the city for their failure to remit Personal Income Taxes (PIT) and Consumption Taxes.
 The tax liabilities for these businesses amount to an astonishing ₦356.12 million, leading to severe repercussions for those found guilty of dodging their financial obligations.
In a stern move aimed at restoring fiscal responsibility and securing revenue for government projects, the LIRS has taken swift action against defaulters.
Monsurat Amasa-Oyelude, Head of Corporate Communications at LIRS, disclosed that some prominent companies were among the entities shut down. 
These include NTS Nigeria Ltd., Med-In Hospital & Pharma Services Ltd., Danvic Petroleum Int'l Ltd., Business Intelligence Technology, Avaya Nigeria Ltd., Gladstone Tech Ltd., Courier Plus Services Ltd., Kurioucity Ltd., and several more.
Simultaneously, 23 hotels, restaurants, and event facilities were also targeted for their failure to deduct and remit Consumption Taxes.
 The list includes establishments like Blitz Suites & Hotel, Offshoroomz Hotel, God's Grace Hotel, De Orange Place Ltd., De Santos Hotel, Kentade Hotel Limited, and others.
Seyi Alade, Director of Legal Services at LIRS, expressed grave concern over the extent of the issue, emphasizing that these actions have caused substantial losses to the government's revenue.
He stressed that the LIRS had previously encouraged voluntary compliance but was compelled to resume rigorous enforcement due to the defiance of certain companies and hotels.
Alade stated, "These companies deduct Personal Income taxes from their employees' salaries and charge consumption taxes on goods and services.
Unfortunately, some unpatriotic firms choose to withhold these payments, illegally converting the funds for their own use."
Furthermore, Alade warned that failing to file tax returns or evading tax obligations are serious offenses that could lead to financial penalties and, in some cases, custodial sentences upon conviction.
The renewed enforcement measures underscore the government's commitment to ensuring that all businesses, restaurants, hotels, and event centers comply with the remittance of Consumption and Personal Income taxes.
These funds are crucial for financing projects aimed at improving the well-being of the people of Lagos.
Do you want to share a story with us? Do you want to advertise with us? Do you need publicity for a product, service, or event? Contact us on WhatsApp +2348183319097 Email: platformtimes@gmail.com