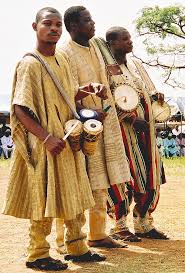 Daud Olatunji
The Coronet Yoruba Youth Leaders group, representing Yoruba Traditional Youth Leaders Chiefs, has expressed their profound appreciation for the unwavering commitment of Prince Dapo Abiodun, the Executive Governor of Ogun State, to uphold the dignity and honor of Yoruba traditional rulers in the state.
In a statement released by Chief Jimoh Taofeek, the Youth Leader General of the organization, the group commended Governor Abiodun for his exceptional respect for the Traditional Institution of the Obas. 
Chief Taofeek described the Governor as an exemplary leader who demonstrates humility and simplicity in his interactions with traditional rulers.
The Youth Leader General urged political office holders across the nation to draw inspiration from Governor Abiodun's approach to traditional rulers. 
He noted that despite his prominent position as the state's supreme leader, the Governor has consistently shown leniency towards certain protocol breaches while maintaining the utmost respect for the customs and values that define the obaship institution.
Chief Taofeek emphasized the vital role played by traditional rulers as custodians of Yoruba culture and tradition.
 He advocated for a more dignified and constructive approach to correcting any misconduct among these leaders, preserving the rich heritage they represent.
In a historical context, Chief Taofeek referenced the colonial era, when the rule of kings and Obas was disrupted during the Berlin Conference of 1884/1885 when Africa was partitioned among colonial powers. 
He lamented that Nigeria's constitution has not granted traditional rulers a substantial constitutional role since 1979.
Highlighting a contrasting example, he cited how Britain, which had disrupted its own traditional chieftaincy, later revitalized and promoted its royal institution.
 Chief Taofeek pointed to the recent coronation of King Charles III as evidence of Britain's commitment to upholding royal traditions.
The Youth Leader General also stressed the lifetime tenure of Obas compared to the limited terms of political office holders like governors or presidents. 
He called for a constitutional amendment that would establish a ministry for the traditional institution, making traditional rulers an independent arm of government with significant roles in policy-making at both federal and state levels. 
This, he believes, would enable traditional rulers to contribute to the development of society from the grassroots.
In contrast to the current practice, where politicians and government officials only engage with traditional rulers during election periods, Chief Taofeek humbly appealed to traditional rulers to maintain a high level of non-partisan dignity and refrain from engaging in divisive politics and religious bias that could diminish the institution's stature.
Do you want to share a story with us? Do you want to advertise with us? Do you need publicity for a product, service, or event? Contact us on WhatsApp +2348183319097 Email: platformtimes@gmail.com