News
2024 Budget Preparatory: Engaging Citizens Best For Transparency, Accountability – Delta Commissioner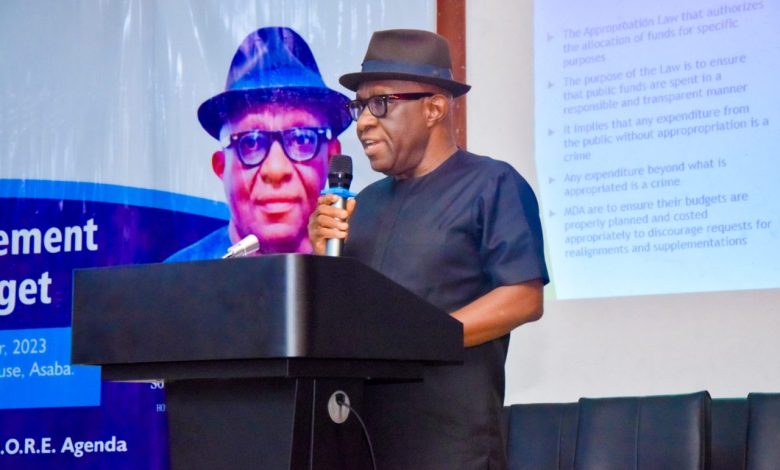 By Onomiguren Agbamu
Delta State Commissioner for Economic Planning, Hon. Sonny Akporokiamo Ekedayen has noted that the best way to go for budget preparation is to engage citizens for transparency, Accountability, and suggestions.
The Hon. Commissioner disclosed this on Thursday during "Delta state citizens budget; 2023 budget of seamless and stable transition" in Asaba with participants from community leaders, CSOs
He added that the essence of the interactive session was to collaboratively deliberate on the preparatory phases and prerequisites for the 2024 budget formulation process.
He noted that the state government believes that citizen engagement during the budget Preparatory will serve for transparency and accountability.
He said, "We believe that this approach will serve as a catalyst for transparency, accountability, and the efficient delivery of essential services to our esteemed citizens.
Adding, " We have convened here today with the conviction that participatory budgeting stands as the cornerstone of democratic decision-making, one that actively involves citizens in the allocation of public resources."
"This engagement will help us to understand the needs and priorities of the citizens and to ensure the resources are allocated in a manner that reflects these needs and priorities."
"To achieve this, the ministry intends to work with community leaders, and civil society organizations to promote citizens' participation in the budgeting and development of the planning process."
Do you want to share a story with us? Do you want to advertise with us? Do you need publicity for a product, service, or event? Contact us on WhatsApp +2348183319097 Email: platformtimes@gmail.com