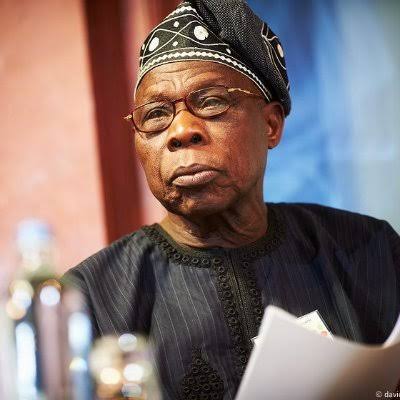 Daud Olatunji
The pan-Yoruba socio-political organization, Afenifere, has strongly criticized former President Olusegun Obasanjo for his behavior at a recent event in Yoruba land where he ordered traditional monarchs to stand up and sit down. 
The incident occurred during a road inauguration ceremony in Iseyin, Oyo State, and has sparked outrage within the Yoruba community.
During the event, Obasanjo, along with Governor Seyi Makinde, commanded the attending monarchs to stand up and sit down as they entered the venue. 
Afenifere, in response, has called for an unreserved public apology from the former president, asserting that such actions are disrespectful to the revered Obaship institution in Yorubaland.
The organization's position was conveyed in a communique issued after its monthly meeting, held at the residence of the National Leader of the group, Pa Reuben Fasoranti, in Akure, Ondo State.
 In the communique, Afenifere emphasized the significance of traditional rulers in Yoruba culture, describing them as "Igbakeji Orisa" (Second in command to the god) due to their traditional and spiritual importance.
Afenifere further recommended that royal fathers should not be required to stand up at public functions, citing practices in countries like the United Kingdom as an example to follow.
In addition to addressing the incident involving Obasanjo, Afenifere also called on the Federal Government and security agencies to take more decisive and proactive measures to combat insecurity and banditry in the country. 
The organization proposed four approaches, including deploying anti-terrorism devices, motivating security personnel, engaging local leaders in affected areas, and creating employment opportunities for youth to curb anti-social activities.
Furthermore, Afenifere urged swift action against bandits and terrorists, emphasizing the need to hold perpetrators accountable for their actions by imposing heavy penalties.
Do you want to share a story with us? Do you want to advertise with us? Do you need publicity for a product, service, or event? Contact us on WhatsApp +2348183319097 Email: platformtimes@gmail.com