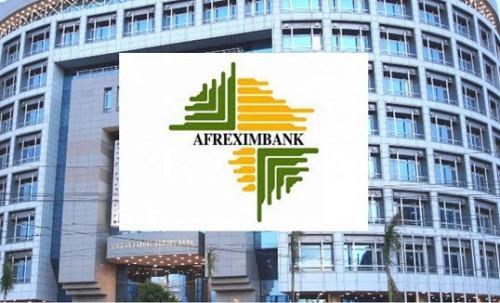 The African Export and Import Bank (Afreximbank) has unveiled ambitious plans to secure $43 billion in investment and trade deals through its participation in the 2023 Intra-African Trade Fair. 
This announcement was made during a roadshow held in Lagos to promote the forthcoming trade fair.
It was emphasized that Nigeria has consistently improved its performance at previous trade fairs, demonstrating its commitment to fostering intra-African trade and economic integration.
Speaking about the event's theme, Kanayo Awani, Executive Vice President of Intra-African Trade Bank at Afreximbank, highlighted that it aligns with the African Union's vision for the Acceleration of the African Continental Free Trade Area (AfCFTA) Implementation.
Awani stated, "Today's Roadshow will provide all of you, especially the business community, with critical information on the IATF, its relevance to Africa's transformation and integration ambitions, and the opportunities it presents for Nigerian businesses to expand their footprint across the continent."
She further emphasized the significance of the IATF in driving intra-African trade and supporting economic integration under the AfCFTA.
Eric Intong, Afreximbank's Regional Chief Operating Officer (Anglophone West Africa), projected that out of the $43 billion in investment and trade deals expected at the 2023 IATF, at least 40%, equivalent to $17.2 billion, would be directed towards Nigeria. Intong also anticipated the participation of 400 Nigerian exhibitors out of a total of 1,600 exhibitors at the trade fair.
Dr. Ezra Yakusak, the Director General of the National Export Promotion Council, revealed that the council is collaborating with 200 Nigerian businesses to ensure the standardization of their products ahead of the fair.
 He emphasized the importance of showcasing high-quality products that would enhance Nigeria's reputation and contribute to the country's economic growth.
Do you want to share a story with us? Do you want to advertise with us? Do you need publicity for a product, service, or event? Contact us on WhatsApp +2348183319097 Email: platformtimes@gmail.com