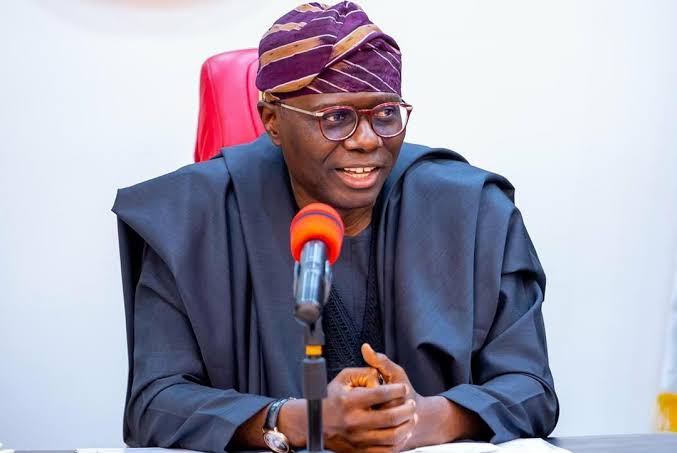 Daud Olatunji
In a startling development, traders in Alaba International Market, Lagos State, are up in arms against the Lagos State Government's decision to demolish their administrative block and secretariat to make way for a Chinese-affiliated company's ambitious project. 
The move, part of a broader initiative to remove "distressed" buildings, has sparked outrage among the traders who allege manipulation by the foreign company and local authorities.
The Alaba Market traders, particularly from the Fedzan Furniture LTD union, have raised concerns about the undue influence exerted by the Chinese-affiliated company, which aims to construct an ultra-modern market and motor park.
The targeted administrative block, essential for the traders' union activities, has become a focal point of contention between the aggrieved traders and the state government.
Despite the Lagos State Building Control Agency (LASBCA) citing safety concerns as the primary reason for the demolitions, traders argue that the company's involvement has extended beyond the initially marked buildings.
Allegations of land ownership disputes, legal battles, and questionable dealings with local authorities have further intensified the crisis.
A spokesperson for the traders revealed that the company, backed by substantial financial contributions, managed to persuade LASBCA to include the traders' administrative block in the demolition plans.
The traders emphasize the significance of their secretariat for conducting union meetings, elections, and engaging with government officials and corporate entities.
The ongoing legal battle over land ownership, with traders seeking evidence of the Chinese company's claims through C of O, survey plans, and affected buildings, adds complexity to the situation.
Tensions escalated recently when the company, accompanied by a large contingent of armed police officers, intensified efforts to mark and potentially demolish the traders' secretariat.
As the fate of Alaba International Market hangs in the balance, traders are calling on stakeholders to scrutinize the legitimacy of the Chinese company's expansion plans and to ensure transparency in the decision-making process.
The clash between the traders, government agencies, and the foreign company raises concerns about the protection of local businesses and the impact of foreign investments on established markets in West Africa.
Do you want to share a story with us? Do you want to advertise with us? Do you need publicity for a product, service, or event? Contact us on WhatsApp +2348183319097 Email: platformtimes@gmail.com