News
Apostle Suleman Questions 'For Better For Worse' Vow In Christian Weddings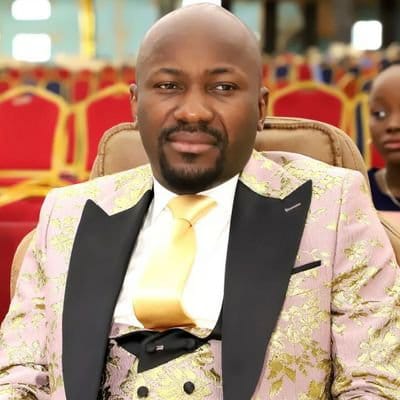 Israel Adeleke
The General Overseer of Omega Fire Ministries Worldwide, Apostle Johnson Suleman, has raised doubts about the validity of a common phrase in Christian marriage vows.
The phrase, 'for better for worse,' is often recited by couples during their wedding ceremonies, especially in Nigeria.
In a tweet posted on his X handle (formerly Twitter) on Saturday, Apostle Suleman asked, "Who invented the cliché 'For better for worse'?" He added that "almost all weddings are 'plagued' with that recitation, and we have all accepted it as a norm over the years. Longevity is not legality."
The cleric suggested that the phrase should be replaced with "in all conditions of life."
He argued that declaring 'worse' in a home at infancy was not appropriate. He said that this was his opinion.
The Bible does not prescribe any specific marriage vows for Christians to take during their wedding ceremony, according to him.
However, he said many couples who want a Christian wedding often ask the pastor or the officiant to include marriage vows for them.
He stressed that some Bible verses relate to love, marriage, and weddings, but they are not mandatory for believers.
Nevertheless, most churches have their own written marriage vows that they give to couples to repeat during their union.
The most popular of these vows, which contains the 'for better for worse' phrase, has been a subject of debate among modern Christians for a long time.
The popular vow says: "I, [Name of Couple], take you, ___, for my lawful wife/husband, to have and to hold from this day forward, for better, for worse, for richer, for poorer, in sickness and in health, until death do us part."
Do you want to share a story with us? Do you want to advertise with us? Do you need publicity for a product, service, or event? Contact us on WhatsApp +2348183319097 Email: platformtimes@gmail.com