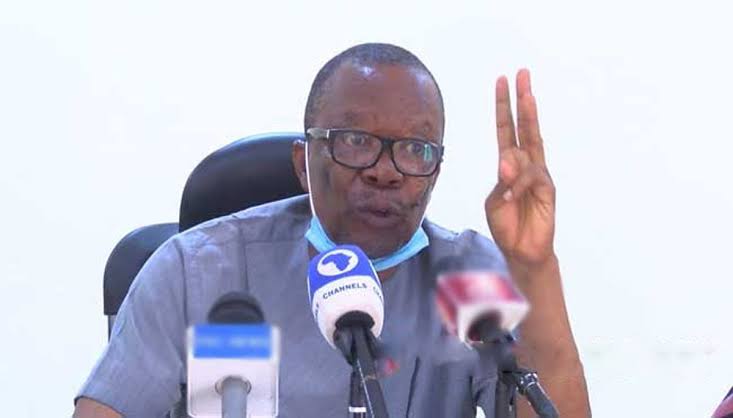 Daud Olatunji
In a crucial National Executive Council (NEC) meeting held at Kaduna State University (KASU), the Academic Staff Union of Universities (ASUU) raised serious concerns over the deepening socio-economic crises in Nigeria. 
ASUU highlighted the unbearable rising cost of living and hardships faced by Nigerians due to  what it called the ruthless implementation of neo-liberal economic policies
The body stated this through its President, Emmanuel Osodeke, at a meeting which coincided  with Heroes' Day, featured a special lecture on "Economic Crisis, Government Responses and Tertiary Education in Nigeria."
The union specifically pointed to the mismanagement of the economy, emphasizing the impact of unbridled Naira devaluation.
NEC reviewed the ongoing struggle for improved conditions of service, funding for revitalization, university autonomy, and academic freedom.
ASUU expressed dissatisfaction with the failure of successive governments to honor agreements, particularly the renegotiation of the 2009 FGN/ASUU Agreement.
The gains from the 2022 strike, including budgetary provisions for revitalization and payment of Earned Academic Allowances (EAA), remain unconsolidated due to delayed fund release.
ASUU demanded immediate action from the government, urging the current administration to conclude the renegotiation exercise and release allocated funds for EAA.
The union directed all branches to mobilize members for this cause.
Additionally, NEC called for the reinstatement of Governing Councils of Federal Universities, emphasizing the negative impact on university autonomy and member career advancement.
The union rejected the directive to remit 40% of Internally Generated Revenue to the government, asserting that universities are not revenue-generating agencies.
Expressing concern over the refusal to pay promotion arrears since 2018 and the withholding of salaries from the 2022 strike, ASUU called on the government to release all withheld salaries.
The union condemned victimization and attacks on members in various universities and called for respect for human rights.
ASUU also rejected the imposition of Core Curriculum Minimum Academic Standards (CCMAS) by the National Universities Commission (NUC) and condemned the attack on the President of the Nigerian Labour Congress (NLC) in Imo state.
The union affirmed its commitment to resisting CCMAS and demanded the punishment of those responsible for the attack in accordance with the law.
Despite the challenges, ASUU expressed optimism, saluting the courage and perseverance of its members.
Do you want to share a story with us? Do you want to advertise with us? Do you need publicity for a product, service, or event? Contact us on WhatsApp +2348183319097 Email: platformtimes@gmail.com