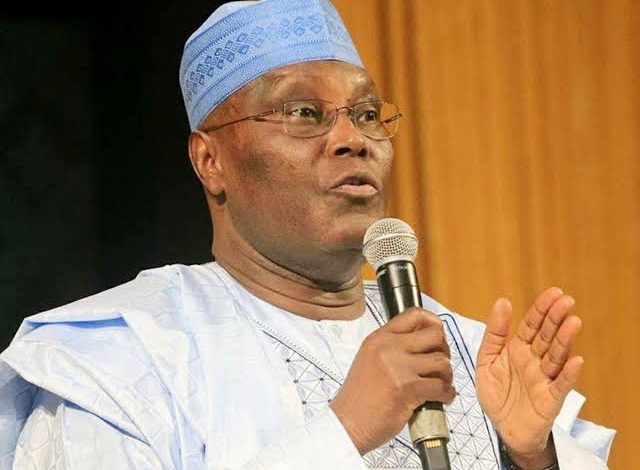 Daud Olatunji
Former presidential candidate of the Peoples Democratic Party (PDP), Atiku Abubakar, is rallying support for the PDP candidates in the upcoming off-cycle governorship elections in Bayelsa, Imo, and Kogi states, scheduled for Saturday, November 11. 
In a heartfelt appeal shared through a three-minute video, Abubakar emphasized the importance of not giving up on democracy despite past disappointments.
Abubakar acknowledged concerns about the transparency of the Independent National Electoral Commission (INEC) in the previous general elections but stressed that these off-cycle elections provide a fresh opportunity to engage in the democratic process.
 Quoting former US President James Monroe, he reminded citizens that "the best form of government is that which is most likely to prevent the greatest sum of evil."
He called on the people of Bayelsa, Imo, and Kogi states to participate actively in the upcoming polls and cast their votes in support of the PDP candidates. 
Abubakar highlighted the PDP's commitment to visionary leadership and contrasted it with the All Progressives Congress (APC), suggesting that some of the APC candidates are influenced by external forces.
Abubakar praised leaders like Governor Duoye Diri in Bayelsa, Senator Dino Melaye in Kogi, and Senator Samuel Nnaemeka Anyanwu in Imo for their dedication to public service. 
He underlined the importance of these elections being about the people and urged voters to focus on their interests rather than political godfathers.
In conclusion, Abubakar emphasized that these elections are an opportunity for the common people to shape their future and ensure that democracy prevails.
 He framed the choice between the PDP and APC as a decision that would impact the well-being of the populace.
Do you want to share a story with us? Do you want to advertise with us? Do you need publicity for a product, service, or event? Contact us on WhatsApp +2348183319097 Email: platformtimes@gmail.com