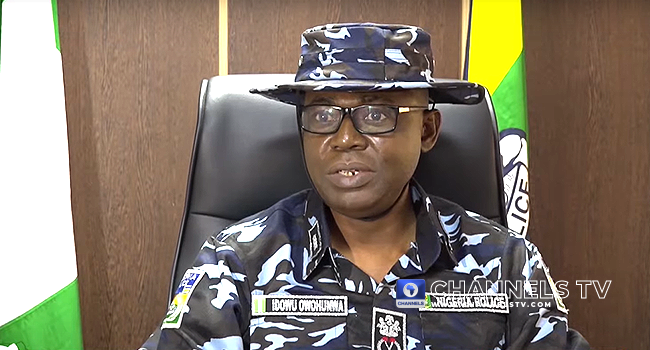 Daud Olatunji
The Lagos State Police Command says there are indications that the injections an auxiliary nurse identified as Ms Feyisayo Ogedengbe administered to the late Mohbad caused a chain of reactions that led to the Afrobeats singer's death.
Mohbad, whose real name is Ilerioluwa Aloba, died on September 12 at the age of 27. His death has since become a subject of controversy as old videos of the Afrobeats singer alleging bullying and physical assault resurfaced.
The Commissioner of Police, Idowu Owohunwa, who spoke on Friday at a press briefing to share findings of police investigations, said Ogedengbe who was contacted and invited by Ayobami Sadiq aka Spending, a friend of Mohbad, on September 11 to treat the singer in his Lekki home.
"She eventually came on Tuesday, 12 September, 2023, and administered three different injections, which are believed to have occasioned the chain of reactions that directly resulted in the eventual death of the singer," Owohunwa said.
"She is the principal suspect in the death of Mohbad. She acknowledged that it was the injections she administered on the deceased that triggered the reactions which eventually led to Mohbad's death."
Other expert opinions and witnesses' statements corroborated her admittance, the police commissioner added. 
"Her action of administering doses of tetanus toxoid, paracetamol (intravenous), and Cetrazone injection, which was also administered intravenously to Mohbad at his residence on 12 September, 2023, immediately triggered the reactions, including vomiting, goose bumps and convulsion that eventually resulted in the singer's death," Owohunwa said.
"This criminal liability is further heightened, granted the evidential fact that as an auxiliary nurse, she is not qualified to administer such medications or function as a qualified nurse.
She also did this in a non-clinical environment and in a professionally negligent manner that negated standard medical protocols."
In addition to Sadiq, three other suspects were named, including Ibrahim Oluwatosin Owodunni aka Primeboy; Samson Balogun aka Sam Larry; and Abdul-Aziz Fashola aka Naira Marley.
Do you want to share a story with us? Do you want to advertise with us? Do you need publicity for a product, service, or event? Contact us on WhatsApp +2348183319097 Email: platformtimes@gmail.com