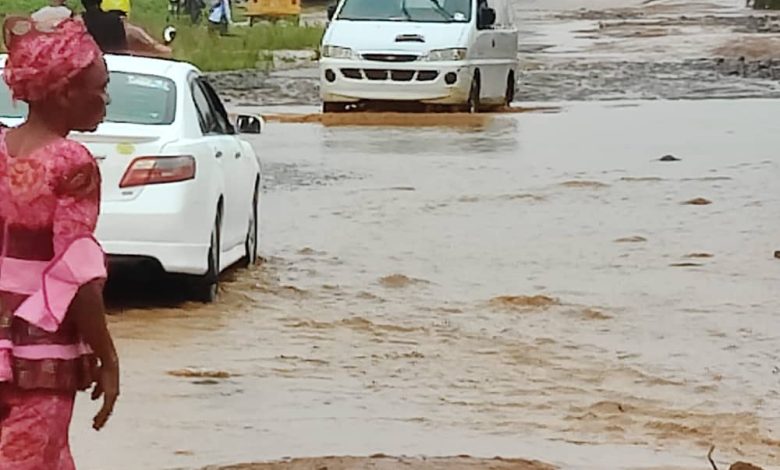 Daud Olatunji
Residents of Ilese, in Ogun State's Ijebu North East local government area, are growing increasingly frustrated with the unfulfilled promise of road repairs in their township. 
Despite Governor Dapo Abiodun's electioneering pledge to transform the Ogun State College of Health Technology into the Ogun State Polytechnic of Health and Allied Sciences on February 15th, 2023, recent investigations reveal that the road's condition has worsened.
The deteriorating road not only affects the community but also poses a significant challenge to students attending the newly designated Polytechnic.
 With higher enrollment expected, students are burdened with high transport fares, eroding their already meager allowances. The fear of rain compounds their woes, as it leads to increased fares and treacherous journeys.
Muyiwa Odeniyi, a student, implored Governor Abiodun to fulfill his promise, emphasizing the financial strain and difficulties students face due to the road's sorry state. 
Meanwhile, Bimple Erinfolami highlighted the safety concerns, with students frequently falling into muddy puddles due to the road's poor condition, leading to accidents that disrupt their daily routines.
Commercial keke rider Ajasa Muraina defended the perceived high fares, explaining that they were necessary to cover repair and hospital bills resulting from constant mishaps on the road. 
A community leader, requesting anonymity, condemned the neglect of the road and appealed to Governor Abiodun to fulfill his promise, stressing the detrimental impact on the community, particularly students striving to meet their academic deadlines.
Do you want to share a story with us? Do you want to advertise with us? Do you need publicity for a product, service, or event? Contact us on WhatsApp +2348183319097 Email: platformtimes@gmail.com