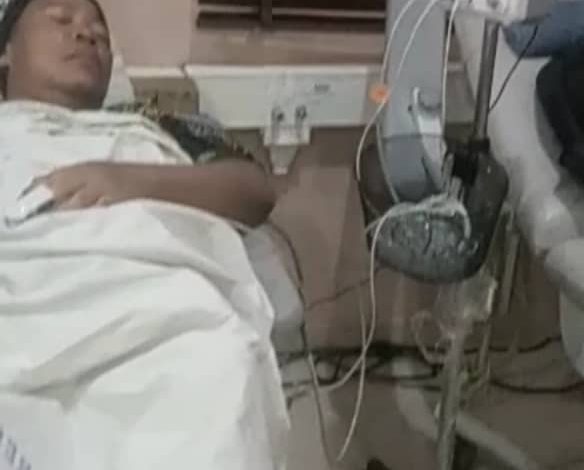 Daud Olatunji
Sherifat Temitayo Adisa, a dialysis patient currently undergoing treatment at the Federal Medical Center in Abeokuta, Ogun State, is reaching out for assistance to continue her fight for survival.
After being diagnosed at the hospital, she has been receiving outpatient dialysis treatment. 
However, her situation is critical, and she urgently requires a donor and financial assistance of N15 Million Naira to cover her upcoming surgery and essential medications to sustain her life.
Mr. Idris Adisa, her son, explains that their family has already expended all available resources on prior hospitalizations and treatments.
 They are now appealing to compassionate individuals and philanthropists to come forward and help save Sherifat's life.
For those willing to assist, Sherifat's appointment card with FMC is registered under the number 10062784. You can verify her home address or visit her at 13, Shofunde Street, Ijoko, Ogba-Ayo, Ogun State.
You can reach Sherifat Adisa at 08037232593 for further information or inquiries. Additionally, donations can be made to her First Bank account with the following details:
Account Name: Sherifat Adisa Temitayo
Account Number: 3096069544
Your support can make a significant difference in helping Sherifat Adisa in her battle against this critical health condition.
Do you want to share a story with us? Do you want to advertise with us? Do you need publicity for a product, service, or event? Contact us on WhatsApp +2348183319097 Email: platformtimes@gmail.com