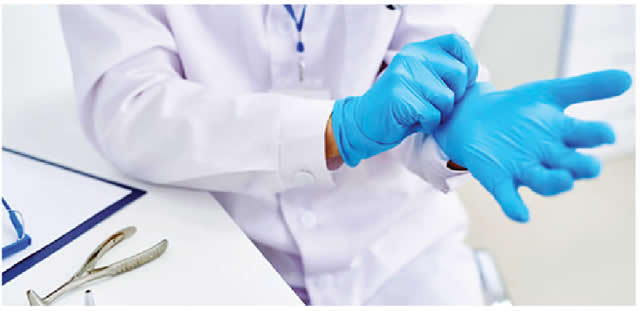 Daud Olatunji
In a shocking and emotionally charged verdict, the High Court of Akwa Ibom State in Eket has delivered justice by sentencing a trusted medical doctor, Nwaopara Uche, to a two-year jail term for committing the unthinkable act of stealing hospital beds from Immanuel General Hospital and Immanuel Psychiatric Hospital, both situated in the heart of Eket Local Government Area.
This criminal act, which has left the community reeling in disbelief, saw these stolen beds callously converted for use in Uche's private clinic.
The disheartening saga of betrayal unfolded as Uche was found guilty alongside his accomplices, 28-year-old Kubiat Isidore and 35-year-old Felix Ekwere, a security personnel who colluded with them in the heinous theft at Immanuel General Hospital.
The depth of Uche's treachery came to light when Ekwere was apprehended in the dead of night while attempting to smuggle the stolen hospital beds out of the facility. 
This discovery sent shockwaves through the community, as patients and their families struggled to come to terms with the fact that their medical needs had been forsaken for the sake of personal gain.
Nwaopara Uche, a 39-year-old native of Mbiere in Mbaitoli Local Government Area of Imo State, shamelessly exploited his position as the Medical Superintendent of Immanuel Psychiatric Hospital to perpetrate this heartless act. 
His actions have not only tarnished his own reputation but have also cast a dark shadow over the medical profession, which is supposed to prioritize the well-being of patients above all else.
In suit number HEK/13C/2023, Hon. Justice Nsemeke Daniel, presiding judge, delivered a judgment that sent a clear message of condemnation for such disgraceful behaviour.
 Dr. Nwaopara Uche was convicted on two counts—stealing and conspiracy—making it evident that no one, regardless of their profession or standing, is above the law.
One of the culprits, Samuel, reportedly confessed to the police that it was the convicted Uche who had orchestrated the entire operation. 
This revelation only further solidified Uche's guilt and led to his deserved sentencing.
The state pursued justice vigorously through the Ministry of Justice, ensuring that those who compromised the health and well-being of the community were held accountable.
As the Akwa Ibom community grapples with the emotional aftermath of this shocking betrayal, they find solace in the fact that justice has been served. 
The prison sentence handed down to Dr. Nwaopara Uche, a man who once held their trust, sends a powerful message that criminal actions within the healthcare system will not be tolerated, and those who exploit their positions for personal gain will face the consequences of their actions.
Do you want to share a story with us? Do you want to advertise with us? Do you need publicity for a product, service, or event? Contact us on WhatsApp +2348183319097 Email: platformtimes@gmail.com