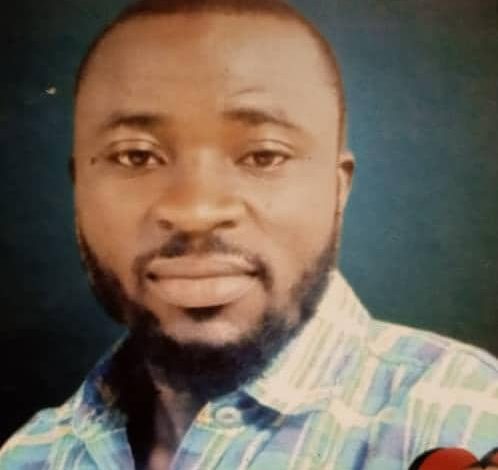 Daud Olatunji
In a worrisome turn of events, the Ekiti State Police Command has officially declared Joseph Anifowose, a 30-year-old resident of Lane 6, Wonder City College Ado-Ekiti, missing since November 6. 
According to the statement issued by DSP Sunday Abutu, the Police Public Relations Officer, Anifowose left his residence around 8 p.m. to attend a football viewing center but has not returned since.
Describing the missing man, Abutu stated that Joseph Anifowose is six feet tall, of dark complexion, fluent in both Yoruba and English languages, and notably, lacks any tribal marks. 
The announcement comes as the Ekiti State Police Command initiates a thorough investigation to determine the whereabouts of the missing individual.
The disappearance has raised concerns among family members and the local community, prompting the police to urge anyone with pertinent information about Joseph Anifowose's current location to immediately contact the nearest police station.
 As the investigation unfolds, the community remains on edge, awaiting updates from the authorities.
The mysterious circumstances surrounding Anifowose's disappearance have left residents speculating about the events of that fateful night. 
Friends and neighbors have expressed their hope for a swift resolution to the case, emphasizing the importance of community cooperation in assisting the police with any leads.
The Ekiti State Police Command reassures the public that every effort is being made to locate Joseph Anifowose and appeals to the community's vigilance in reporting any relevant information. 
As the search intensifies, the community is united in the collective hope for the safe return of the missing 30-year-old, as authorities work tirelessly to unravel the mystery behind his disappearance.
Do you want to share a story with us? Do you want to advertise with us? Do you need publicity for a product, service, or event? Contact us on WhatsApp +2348183319097 Email: platformtimes@gmail.com