Daud Olatunji
In a notable endorsement, the Olowu of Owu Kingdom, Oba (Professor) Saka Adelola Matemilola, has lauded PR Primus Limited for its Empowerment Scheme designed to support underprivileged students. 
The scheme is set to be a central component of the forthcoming annual "Your Image Awards and Lecture."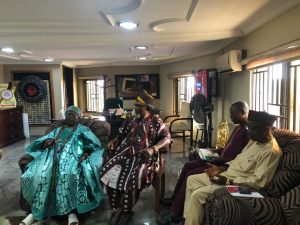 This commendation came during a visit to the monarch's palace by the management team of PR Primus, led by Chief Executive Officer Mr. Akin Okudero. 
The Olowu of Owu Kingdom expressed his appreciation for the Nigerian Institute of Public Relations (NIPR) for maintaining professionalism and excellence in the field of public relations while decrying quackery within the industry.
 He extended his gratitude to PR professionals for their role in promoting noteworthy programs and achievements.
Oba Matemilola emphasized the significance of public relations as a vital skill for fostering peace, progress, and societal development.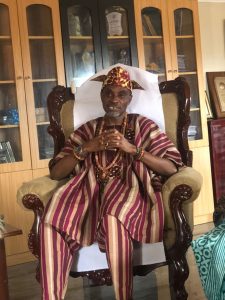 He pledged unwavering support for the Second Your Image Awards and Annual Lecture, slated to take place on Wednesday, November 1, 2023, and graciously accepted an invitation to chair the ceremony.
Prior to the royal endorsement, PR Primus's CEO had briefed the monarch on the company's commitment to recognizing deserving individuals and organizations through a partnership with the Ogun State Chapter of the NIPR.
Present at the reception were prominent figures, including the Towulade of Akinale, Oba Olufemi Ogunleye, the Akogun of Owu Kingdom, High Chief Isola Akinsipo, the Osupori, Chief Olusola Adeoye, and the Orunto of Owu Kingdom, Chief Abiodun Lasile. Additionally, Messrs. Dara Adebimpe and Dare Folarin, among others, represented PR Primus Limited, making it a gathering that underscores the importance of this Empowerment Scheme.
Do you want to share a story with us? Do you want to advertise with us? Do you need publicity for a product, service, or event? Contact us on WhatsApp +2348183319097 Email: platformtimes@gmail.com