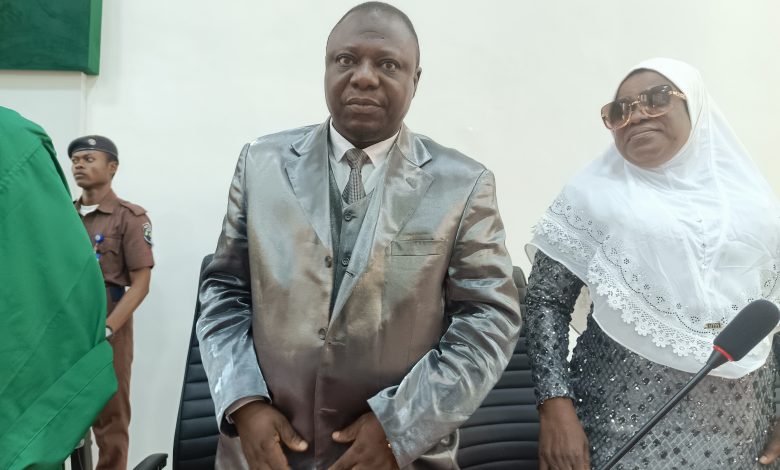 Fawaz Adebisi
Dr. Hakeem Adekola, the outgoing Registrar of the Federal University of Agriculture Abeokuta (FUNAAB), has lamented the excessive regulation of Federal Universities in the country.
Dr. Adekola made this revelation on Wednesday during a farewell program organized for him by the Association of Nigerian University Professional Administrators (ANUPA) as an outgoing registrar in FUNAAB.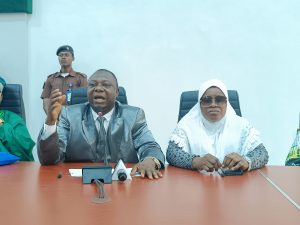 As someone who has worked in private, public, state, and federal universities, he stressed that Federal Universities are overregulated, making the job more challenging for managements.
He noted, "There are too many laws regulating federal universities. If there's any discussion that can be held over the phone, we would be asked to come to Abuja."
Dr. Adekola also pointed out that as a Federal University chancellor or vice-chancellor, you can't employ anybody without approval from the Federal Government. 
He questioned the purpose of these leadership roles if they lack the authority to hire personnel, stating, "What is the chancellor or VC doing in the office if he can't employ? They have the power to employ you for one year, but it's not working."
Reflecting on his journey, he emphasized that the job had not been easy and that he had faced the "good, bad, and ugly" aspects of it. 
He underscored that a lazy person couldn't handle the responsibilities of a registrar.
According to him, a registrar must thoroughly understand the rules and laws of the institute and make decisions that align with them.
 "You must know why the rules and regulations exist, where they release people, where they grant freedom, and where they set boundaries. 
"You must be in sync with the VC, assisting rather than competing, and not tampering with the rules."
He emphasized that one must not misinterpret the law and highlighted the enormous challenges, including constant pressure in managing personnel, resources, and time. 
"The greatest challenge is to remain steadfast and focused without being overly tough because you are managing human beings," he said.
To overcome these challenges, he advised against laziness and emphasized the importance of being hardworking and knowledgeable in one's role.
Professor Olusola Kehinde, the institution's VC, also shared his thoughts, mentioning the excellent working relationship with Dr. Adekola during the past year. 
He dubbed him "Mr. Fix-it" because any problem brought to the outgoing registrar's table was promptly resolved. 
Professor Kehinde commended Dr. Adekola for his contributions and wished him continued success in his future endeavors.
Do you want to share a story with us? Do you want to advertise with us? Do you need publicity for a product, service, or event? Contact us on WhatsApp +2348183319097 Email: platformtimes@gmail.com