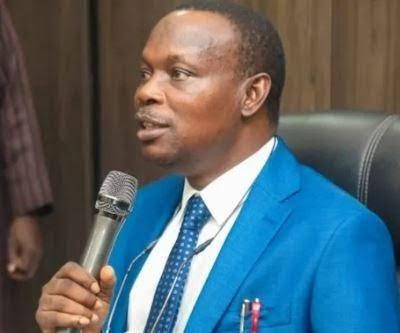 Afeez Adeniyi
In a resounding declaration of dedication to addressing climate change issues, the Federal Government of Nigeria offered unwavering assurances to its citizens during the 7th annual conference and annual general meeting of the Association for Environmental Impact Assessment of Nigeria (AEIAN) in Abuja.
Dr. Ishaq Salako, the Minister of State for Environment, emphasized the government's resolve to confront climate change challenges and related environmental concerns.
 He conveyed this message while speaking at the conference, with his address delivered by Dr. Abbas Suleiman, a Director in the Ministry of Environment. 
Dr. Salako highlighted the critical importance of dealing with issues such as climate change, deforestation, desert encroachment, loss of biodiversity, floods, erosion, and environmental pollution to ensure an affordable and habitable environment for all.
The minister stated, "Our mission is also to ensure environmental protection, natural resources conservation, and sustainable development. 
The mandate of the Ministry of Environment is to secure a quality environment conducive for the health and well-being of the citizens."
Moreover, he outlined the ministry's objectives, which encompass promoting sustainable use of natural resources, restoring and maintaining ecological processes, and preserving biodiversity.
 He further commended the members of the AEIAN for their dedicated efforts in upholding environmental sustainability.
The theme of the conference, "Impact Assessment: Climate Resilience, Financing, and Environmental Sustainability," underscores the urgency of addressing climate-related challenges and the financial support required to do so.
In a show of solidarity, Senator Yunus Akintunde, Chairman of the Senate Committee on Environment, expressed the Senate's commitment to aiding the association's endeavors in ensuring a sustainable environment.
 He stressed the profound interconnection between the environment and life itself, pledging the Senate's readiness to provide the necessary legislative support to advance the association's goals.
Financial resources for climate finance emerged as a significant concern during the event.
 Mr. Itua, speaking at the conference, emphasized the need to mobilize resources effectively to combat climate change.
President of the AEIAN, Prof. Ijeoma Vincent-Akpu, called attention to the global nature of climate change, emphasizing the necessity of a comprehensive approach to finding solutions to this pressing issue.
Publicity Secretary for AEIAN, Mrs. Chinyere Igwegbe, expressed optimism that the conference would serve as a platform to address critical environmental and climate issues.
The commitment shown by the Federal Government, along with the support of the Senate and environmental experts, underscores the nation's dedication to mitigating climate challenges and preserving the environment for future generations. 
As climate change continues to be a global concern, Nigeria is taking concrete steps to secure a sustainable and environmentally friendly future.
Do you want to share a story with us? Do you want to advertise with us? Do you need publicity for a product, service, or event? Contact us on WhatsApp +2348183319097 Email: platformtimes@gmail.com