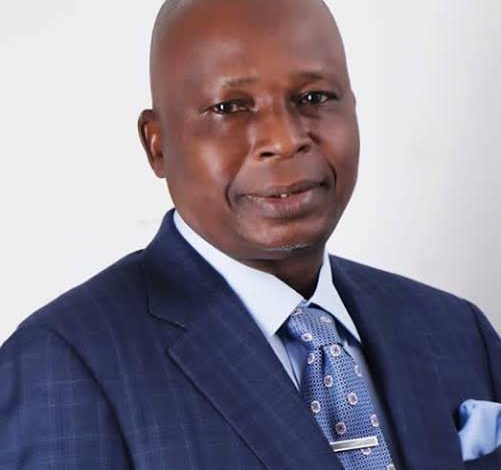 Daud Olatunji
The Attorney General and Minister of Justice, Mr. Lateef Fagbemi (SAN), revealed the Federal Government's decision not to publicly disclose the identities of terrorism financiers. 
Speaking at the 27th Inter-Governmental Action Group Against Money Laundering in West Africa (GIABA) Ministerial Committee Meeting in Abuja, Fagbemi emphasized the potential risks to ongoing investigations and the apprehension of other individuals involved.
Simultaneously, the government initiated the release of 4,068 prisoners from various correctional centers across the country, a move spearheaded by the Minister of Interior, Mr. Tunji Ojo. 
Ojo disclosed in an interview that the released inmates primarily consisted of non-violent offenders and individuals remanded in prison due to an inability to pay fines.
Ojo highlighted a successful fundraising effort, securing N585 million through Corporate Social Responsibility (CSR) initiatives from corporate bodies. 
This accomplishment underscored the government's commitment to fulfilling promises and addressing the financial constraints preventing the release of certain prisoners.
During the GIABA meeting, Fagbemi commended the organization's efforts in combating money laundering and terrorist financing in West Africa. 
He called on member states to provide crucial support for GIABA to operate more effectively. Fagbemi urged collective introspection, acknowledging the need for improvement in the Anti-Money Laundering/Combating the Financing of Terrorism/Countering the Proliferation of Weapons of Mass Destruction (AML/CFT/CPF) frameworks across the region.
Expressing confidence in GIABA's capabilities, Fagbemi suggested presenting the aspirations and peculiarities of the West African region to the global AML/CFT network.
 He emphasized the importance of member states becoming champions for genuinely effective national AML/CFT/CPF systems, recognizing FATF Standards as tools to ensure the safety, security, and prosperity of the countries, region, continent, and the global community.
In response to Fagbemi's call for improvement, Mr. Edwin Harris, the Director General of GIABA, commended member states for their commitment to the fight against money laundering and terrorist financing. 
However, he underscored the urgent need to enhance the effectiveness of strategies, citing a low level of effectiveness as a major challenge in combating transnational crimes.
 Harris urged immediate action to implement sound measures, warning that any delay could have catastrophic consequences in preventing unlawful activities.
Do you want to share a story with us? Do you want to advertise with us? Do you need publicity for a product, service, or event? Contact us on WhatsApp +2348183319097 Email: platformtimes@gmail.com