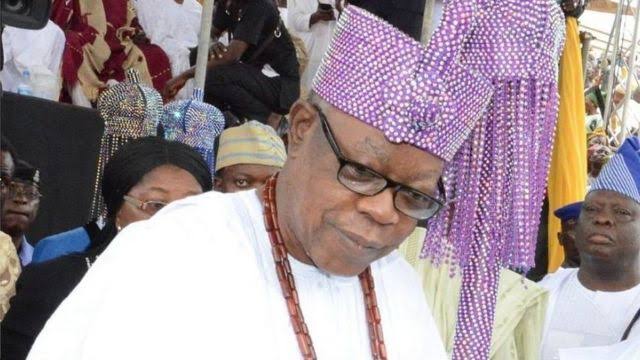 Daud Olatunji 
In a significant development in the ongoing legal battle over the Ibadan beaded crown crisis, Justice M. O. Adegbola of the Ibadan High Court has issued an order for substituted service on the Olubadan of Ibadan and 11 other defendants.
The court's decision comes as a result of the inability to serve the court process to the defendants through conventional means.
The lawsuit, initiated by former Governor of Oyo state, Chief Rasidi Adewolu Ladoja, has garnered considerable attention as it challenges the legitimacy of the coronation of the 11 newly appointed Obas.
Barrister M. O. Folorunso, the lawyer representing Chief Ladoja, informed the court that all previous attempts to serve the defendants at their respective home addresses had been unsuccessful.
This prompted the court to consider alternative methods of service.
In response to this, Justice Adegbola ruled that the court process should be served through substituted means by posting it in the palace of the Olubadan of Ibadan at the Alarere area in Ibadan.
This decision is expected to facilitate the legal proceedings and ensure that all parties involved are aware of the case.
Furthermore, in a surprising turn of events, Justice Adegbola declared that he had personal ties to the claimant, Senator Rasidi A. Ladoja, as well as the second and fourth defendants in the case.
He expressed concerns that his impartiality might be questioned due to these relationships, and, in the interest of justice, decided to step down from handling the matter.
The judge emphasized, "My closeness to the claimant and the second and fourth defendants would impugn on my credibility and that of the judiciary.
The best course of action in this circumstance is to have another judge adjudicate on the matter."
As a result of this ruling, the case file has been returned to the Chief Justice for reassignment to a different judge, ensuring a fair and unbiased judicial process.
The Ibadan beaded crown dispute continues to be a contentious issue in the region, with many stakeholders closely watching the legal proceedings and awaiting a resolution to this complex and culturally significant matter.
Do you want to share a story with us? Do you want to advertise with us? Do you need publicity for a product, service, or event? Contact us on WhatsApp +2348183319097 Email: platformtimes@gmail.com