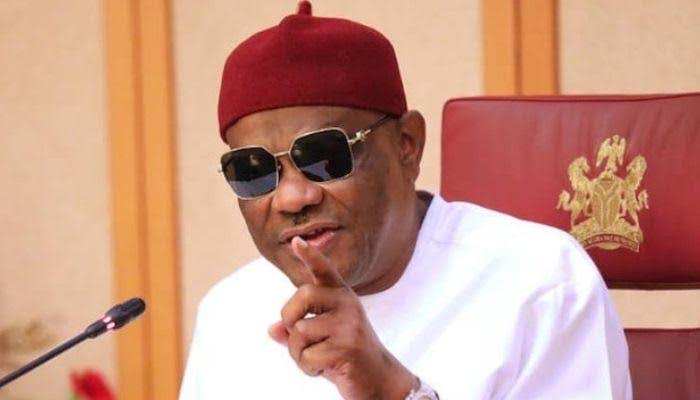 Fawaz Adebisi
The Minister of the Federal Capital Territory, FCT, Mr Nyesom Wike, has vowed to reject any contract variation that is unjustified and inflated.
Wike said he was shocked and embarrassed by the huge discrepancies in the contract amounts handled by the Federal Capital Development Authority, FCDA.
He made this statement while inspecting some ongoing projects in the FCT, along with the Minister of State, FCT, Dr Mariya Mahmoud and other officials.
In his words, he had seen cases where contracts were increased from N10 billion to N119 billion and from N50 billion to N200 billion without proper explanation.
"This is unacceptable and alarming. I have never seen anything like this in my life. We are going to overhaul the system and ensure that every contract is awarded and executed transparently and efficiently," he said.
One of the projects he visited was the Ushafa-Bwari road, which was awarded in 2017 at N20 billion but revised to N50 billion in 2020.
He said the contractor had received about N50 billion but was still asking for more money to complete the project that was 90 per cent done.
"We are not going to pay any more money for this project. The contractor has to finish it with what he has. This is a clear case of contract inflation and we will not tolerate it," he said.
He also expressed dissatisfaction with the progress of the rehabilitation of Lower Usuma Dam Water Works, Gurara Road in Bwari.
He said he was misled to believe that the project was awarded as an emergency contract, but later discovered that it was only a letter of intent that was issued to the contractor in Aug. 2022.
"This project is very important for providing water to our people in the city and its environs. But it has been delayed for too long.
"I have decided to cancel the emergency status of this project and re-award it through a competitive bidding process. My office will supervise the procurement and ensure that it is done properly," he said.
Wike also announced that more than 10 abandoned projects in the FCT have been selected and approved for completion.
He revealed that he had reached agreements with the contractors and directed them to submit their files to the Director of Treasury for payment.
He said each contractor would receive a monthly payment based on the duration and cost of their project.
He cited the example of the millennium tower, which he said would be completed in two years with a monthly payment of N3 billion.
He therefore added that on Monday, he would flag off the resurfacing of most of the roads in Garki, Maitama and Wuse, which he described as "terribly bad".
"I am determined to deliver quality projects and services to our people in the FCT. I will not accept any illegal inflation of contracts or poor performance from any contractor. We are here to serve the people and we will do it well," he said.
Do you want to share a story with us? Do you want to advertise with us? Do you need publicity for a product, service, or event? Contact us on WhatsApp +2348183319097 Email: platformtimes@gmail.com