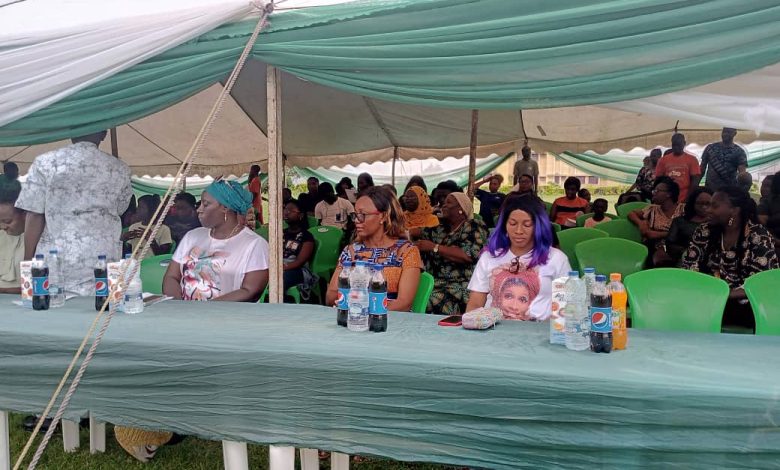 Fawaz Adebisi
Nobelhouse College, a British-Nigerian oriented school, on Monday, painted a vibrant picture of patriotism and togetherness as they marked Nigeria's Independence Day with an extravagant Family Fun Day event.
The day, generously sponsored by the school's dedicated Parent-Teacher Association (PTA), unfolded against the stunning backdrop of Obasanjo Hilltop, nestled in the heart of Oke-Mosan, beside the Ogun State Housing Corporation.
The event commenced with a heartfelt welcome address by the esteemed principal of Nobelhouse College, Mrs. Rita Stanley.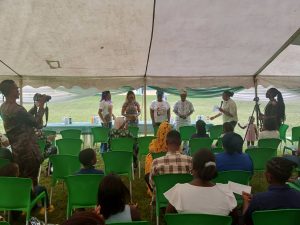 Mrs. Stanley underscored the significance of the occasion, revealing that this annual Family Fun Day tradition had been woven into the fabric of the school for seven consecutive years.
According to her, it was not merely a celebration of Nigeria's hard-fought independence, but a unique opportunity for parents to forge deeper connections with their children within the confines of the school premises.
Mrs. Stanley eloquently elucidated the manifold benefits of this event.
She said, "The benefits have been huge, it has given us the opportunity to collaborate with parents outside the formal environment.
"It gives children time to exhale, it gives students time to exercise. It's a time to educate the children that they need everybody,both teachers, students and parents."
The day's festivities continued with the inauguration of new executive members of the PTA, accompanied by the heartfelt recognition of the school's outstanding teachers.
The freshly appointed PTA, vice chairman, Dr. Olubunmi Akinola, , spoke passionately about the event's role in uniting parents, teachers, and children.
Dr. Akinola expressed the executive's unwavering commitment to upholding the school's illustrious legacy and enhancing the quality of education.
Looking ahead, he unveiled ambitious plans, including collaborations with the British Council in Lagos, Nigeria, to enrich students' learning experiences and the introduction of innovative initiatives to prepare them for the demands of the modern, technology-driven world.
He therefore left the students with an inspirational message, stressing the importance of diligence in their studies and cautioning against distractions that could derail their academic journey.
At the event, Erioluwa Fatiolu, who represented Ogun State in Delta, and took the third position in Scrabble game, took center stage, shedding light on the school's impressive extracurricular activities.
Fatiolu, who secured a bronze medal in the Scrabble team game, explained that the school has provided equipment for students to practice sport, everyday after school.
However, she advised her fellow students to make sure they don't mix their academic life together with their sport lives.
"Don't mix everything together, students should find different time for sport and academics so it won't affect each other," she said.
The Family Fun Day event unfolded as a vibrant tapestry of activities, encompassing dancing competitions, riveting French presentations, melodious orchestral performances, captivating calisthenics displays, intense Scrabble matches, adrenaline-pumping football games, exhilarating long tennis matches, and the ever-entertaining Ayo board game.
Do you want to share a story with us? Do you want to advertise with us? Do you need publicity for a product, service, or event? Contact us on WhatsApp +2348183319097 Email: platformtimes@gmail.com