Daud Olatunji
In a bid to combat poverty and stem the rising tide of suicides in Nigeria, the Chief Imam of the Makun Central mosque in Sagamu, Ogun State, Dr. Tajudeen Asaye, has called upon Nigerians, particularly Muslims, to establish non-interest financing efforts.
Dr. Asaye, the founder of the Making Muslim Community Relief Foundation (MMCRF), conveyed this message during the foundation's third Annual General Meeting held on Sunday in Sagamu.
Established in 2020 by the cleric, MMCRF was created to alleviate poverty and prevent suicides stemming from financial difficulties.
Dr. Asaye expressed his motivation to initiate the foundation, citing the numerous complaints of financial hardships and the harsh economic conditions faced by individuals in his community.
During the meeting, Dr. Asaye issued a stern warning against the use of interest-based loans, which he characterized as exploitative, harmful, and inconsistent with Islamic principles.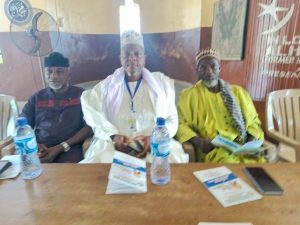 He stressed that the foundation's primary goal is to facilitate non-interest loans, emphasizing that interest-based loans are not only discouraged in Islamic finance but are also detrimental to those who utilize them.
"This is a relief foundation, and I am pleased that, since its establishment three years ago, it has significantly improved the economic well-being of our people," stated Dr. Asaye.
He called on Nigerians, particularly Muslims, to embrace non-interest cooperative societies as a means to alleviate poverty and prevent individuals from resorting to suicide due to financial struggles.
Dr. Asaye's call for non-interest cooperatives serves as a crucial step in addressing the financial struggles and reducing the tragic instances of suicide in Nigeria, emphasizing the importance of embracing ethical and Islamic financial principles in the pursuit of economic stability and well-being.

Accoridng to him, this foundation was created to ease the people's lives . It is established to facilitate non-interest loans.
"Apart from the fact that Islamic forbids interest loans, itnie not advisable for us to engage in . Thise who are in it know that it is exploitative and killing .
"This is a relief foundation and I am happy that since it was founded three years ago, it has been helping the economy of the people.
"I want to encourage Nigerians, especially, Muslims to embrace non-interest cooperative societies .
" This society will alleviate poverty and stop people from further killing themselves over economic problems. Many people have killed themselves because of no money."
The cleric however, commended the committee responsible for managing the foundation and urged them to ensure that this noble initiative is not jeopardized by loan defaulters.
The Annual General Meeting of the Makun Muslim Community Relief Foundation began with an opening prayer led by Alhaj Razaq Adeleye at 1:11 pm.
Among the notable participants, Kudirat Tijani and Mudtapha Yusuf were recognized as the most punctual and credit worthy cooperators respectively.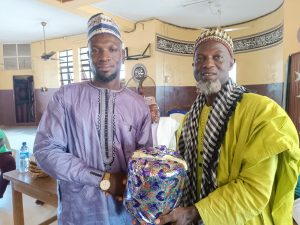 Sansa was acknowledged as the most active executive and serves as the Chairman of the foundation.
The committee is also supported by Board of Trustees Advisers.
A special recognition given to Jamiu Odulate and Mrs. Hassan Monsura for their valuable contributions.
Dr. Asaye was honoured for his contrihutions as the founfer of the foundation .
… Foundation Celebrates Three Years of Impact: Members Supported with N20 Million In Loans
In a remarkable milestone, the Foundation celebrated its third anniversary, and the chairman, Alabi Sansa, proudly recounted the significant achievements of the foundation since its inception.
The foundation, which began with a small group of dedicated members, has rapidly grown to include over 100 individuals who have benefited from its philanthropic initiatives.
Sansa highlighted that, during the three years of its existence, the foundation has provided much-needed support to its members, exemplifying its mission to make a positive impact on the community.
One of the standout achievements of the Foundation has been its financial assistance programme.
He said the foundation has disbursed loans totaling over N20 million to its members.
He said "these loans have been instrumental in helping members address financial challenges and improve their economic well-being."
The chairman expressed his delight in witnessing the positive impact of these loans on the lives of the recipients.
Furthermore, the Foundation has introduced a new initiative by offering business loans to its members.
This strategic move is aimed at assisting members in securing the necessary funding for their business endeavors.
According to him,these business loans come with favourable terms and reference points, making it easier for individuals to access capital for starting or expanding their businesses.
This innovative approach underscores the foundation's commitment to empowering its members and fostering economic growth within the community.
Sansa's vision for the foundation has always been centered on creating a meaningful and lasting impact.
The growth and accomplishments of the Foundation over the past three years serve as a testament to its dedication to improving the lives of its members.
As the foundation continues its journey of philanthropy and community support, it is expected to positively influence even more lives and contribute to the growth and development of the community it serves.
Do you want to share a story with us? Do you want to advertise with us? Do you need publicity for a product, service, or event? Contact us on WhatsApp +2348183319097 Email: platformtimes@gmail.com