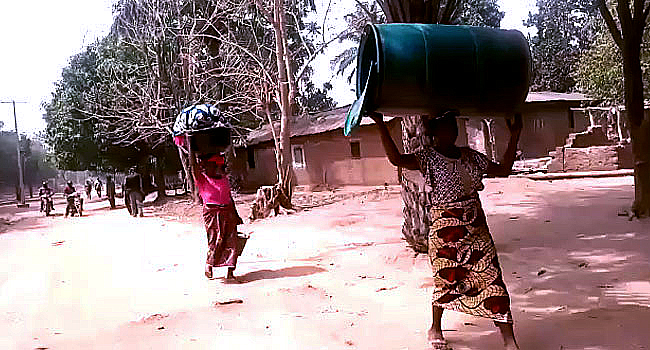 In a harrowing revelation, the Christian Association of Nigeria (CAN) has exposed the devastating toll inflicted by rampant bandit attacks in various parts of Kaduna State over the past four years. 
The chilling statistics, unveiled during a critical meeting aimed at restoring confidence, expose the grim reality faced by the Christian community in the region.
Reverend Joseph Hayab, the Chairman of CAN in Kaduna State, delivered the grim news, disclosing that more than 200 churches have been forcibly shuttered, and 23 pastors have lost their lives due to the unrelenting violence perpetrated by bandits.
 The situation has reached a point where many pastors have been left with no choice but to abandon their places of worship.
Specifically, the Baptist community has suffered greatly, with over 115 of their churches succumbing to closure across Birni Gwari, Chukun, and Kajuru. 
Other denominations, including the Evangelical Church Winning All (ECWA), Assemblies of God, and the Catholic Church, have not been spared either, with countless places of worship falling victim to insecurity in Kaduna State.
The dire consequences of banditry extend beyond the religious sphere. 
Communities across Kaduna State have borne the brunt of these attacks, with innocent lives lost, and property worth millions of naira reduced to ruins, including sacred places of worship. 
In addition to this devastation, thousands of internally displaced persons are grappling with a humanitarian crisis, as their livelihoods have been disrupted by the nefarious activities of criminal elements.
During the meeting, attendees emphasized the urgency of action, urging the state's Commissioner of Police, Musa Garba, to not only condemn the bandits but to also take decisive measures to confront and apprehend them. 
Furthermore, there was a call for possible sanctions against religious leaders who promote hate sermons and speeches, as unity and tolerance are deemed essential in these turbulent times.
The situation in Kaduna State paints a grim picture of the relentless struggle against banditry and terrorism, underscoring the need for concerted efforts to restore peace, security, and harmony to the beleaguered communities of the region.
Do you want to share a story with us? Do you want to advertise with us? Do you need publicity for a product, service, or event? Contact us on WhatsApp +2348183319097 Email: platformtimes@gmail.com