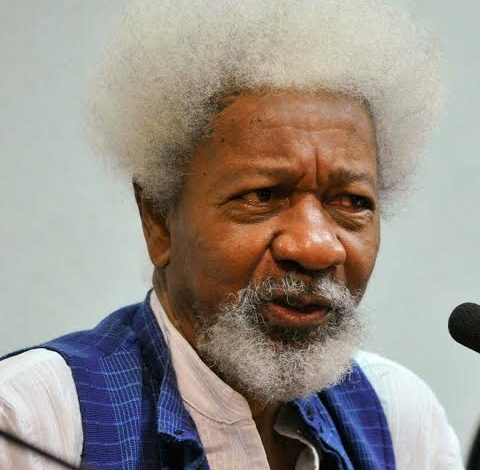 Daud Olatunji
In a recent exchange of words, the Labour Party has strongly criticized Nobel laureate Prof. Wole Soyinka for his claims regarding the 2023 presidential election. 
Soyinka alleged that the LP leadership was involved in deceptive tactics surrounding the election results.
Soyinka, known for his outspoken nature, accused the LP of attempting to propagate a falsehood by insisting that their presidential candidate, Peter Obi, had won the election. 
He contended that Obi had actually come in third place and accused the LP of mobilizing youths under the banner of deceit to protest the election's outcome.
However, the Labour Party responded to these allegations with a statement from its National Publicity Secretary, Obiora Ifoh. 
The party emphasized the importance of impartiality, especially considering that the election's details are still before the courts. They vowed to reserve their comments until the Supreme Court issued a final verdict.
The LP also pointed out that Soyinka's use of the term "gbajue," which implies fraudulent activities, did not apply to their party. 
They highlighted other election-related issues and called for attention to the alleged malpractice and violence that marred the 2023 general election.
The party concluded by reaffirming its commitment to building a New Nigeria, expressing the determination of Nigerian youths to see this dream realized.
It appears that tensions are running high as political figures clash over the integrity of the 2023 presidential election.
Do you want to share a story with us? Do you want to advertise with us? Do you need publicity for a product, service, or event? Contact us on WhatsApp +2348183319097 Email: platformtimes@gmail.com