News
LAWMA To Crack Down Lagos Illegal Markets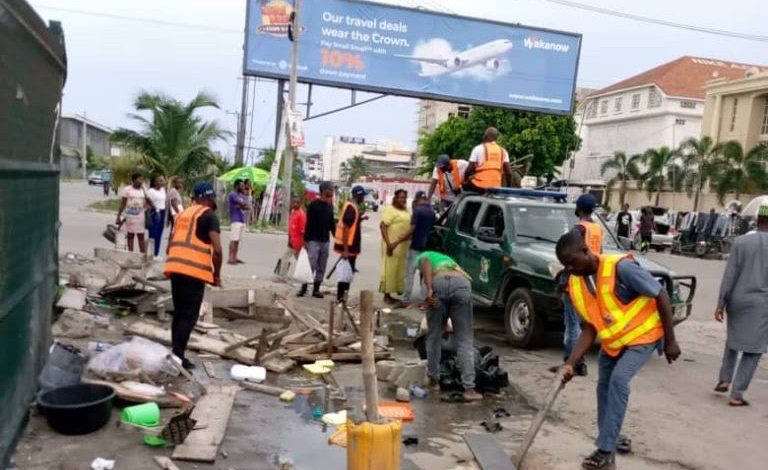 Fadlullah Sulaimon
The Managing Director of the Lagos Waste Management Authority (LAWMA), Dr. Muyiwa Gbadegesin, has spoken about their plans to demolish illegal market structures that have been built up across the city.
Dr. Muyiwa made this known in a statement issued on Monday, the 25th day of this month, where he emphasized the significance of removing these illegal market structures, stating that they are important for urban planning.
"Eliminating illegal market structures is crucial for urban planning and development. It enables proper zoning and allocation of spaces, contributing to a more organized and visually appealing cityscape.
"These structures include Fiki Marina fruit market, Victoria Island market near Abraham Adesanya roundabout in Ajah, Jakande market by Jakande bus stop, traders opposite Oniru market in Oniru, and New Road Market by New Road bus stop, which have not only been posing safety hazards but also causing traffic congestion, hindering urban planning efforts."
He also disclosed that LAWMA is actively seeking collaboration with market associations, local authorities, and other relevant stakeholders to ensure the success of these initiatives.
He added that with the agency's concerted efforts and the cooperation of residents, Lagos will witness a significant enhancement in waste management, resulting in a cleaner and healthier environment for all.
"The agency is committed to providing guidance and support to markets in establishing efficient waste management systems that align with established regulations," he said.
He urged markets and marketers in the state to support LAWMA's endeavors by adhering to prescribed waste management guidelines.
Do you want to share a story with us? Do you want to advertise with us? Do you need publicity for a product, service, or event? Contact us on WhatsApp +2348183319097 Email: platformtimes@gmail.com