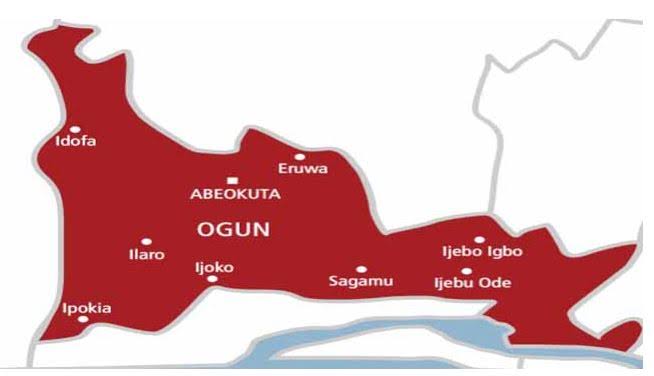 Daud Olatunji
In a leaked audio recording that has stirred controversy, a local government chairman whose identity could  not be  ascertained, has openly expressed his  loyalty to the impeached chairman, Ijebu East local government, Wale Adedayo and their frustration with the current political climate. 
The  2:48 seconds recording, which has now become public, provides a candid insight into the chairman's concerns and dissatisfaction with political interference.
In the audio, the  yet-to-be identified chairman began  by pledging loyalty to Adedayo and endorsed  everything the former chairman has said. 
PLATFORM TIMES reports that Adedayo blew a whistle over the alleged missing local government funds .
Adedayo was however invited and detained by men of the Department of State Service shortly before he was impeached by some councilors in the council.
A week after Adedayo was impeached, a leaked audio was being shared in many social media (whatApp) platforms without attributing the name of the speaker .
While some were claiming that it was the voice of the Chairman of Abeokuta South, Omolaja  Majekodunmi, but, PLATFORM TIMES could not confirm the claim.
Majekodunmi could not be reached as of the time of filing this report on Monday night .
The Chairman expressed  a reluctance to attend meetings with the governor, alleging that such gatherings stifle their ability to voice their opinions.
The chairman goes further, describing these meetings as predetermined, where agendas are set in advance and monetary incentives are offered to attendees, an accusation he  dismissed  with disdain.
Expressing frustration, the chairman voices his  refusal to participate in meetings structured in this manner and suggests attending Association of Local Government Chairmen (ALGON) meetings instead, where he  hopes  for a more open and democratic discourse.
The leaked recording also reveals accusations against some local governments, including the chairman's own, regarding the alleged collection of money and palliatives.
 The chairman denies these allegations and even mentions a message from a friend claiming he was  entitled to N200 million, dismissing it as untrue.
The chairman said he  and others present at the gathering expressed  concerns about political maneuvering and interference that could undermine their positions. 
He  cited  instances where political tickets were  being used to threaten  them, saying, the governor got the ticket through the influence of  figures like former Vice President Prof. Yemi Osinbajo and Baba Osoba, highlighting the complexities of power dynamics in the state.
The audio also touches on the issue of harassment by House of Assembly members and lawmakers, with the chairman emphasizing their elected status and the need for greater autonomy in managing their respective regions.
In conclusion, the leaked audio underscores growing political tensions at the local government level and the challenges faced by elected officials in asserting their authority. 
The chairman's candid remarks have now brought these issues into the public spotlight, raising questions about the extent of political interference in the region.
The  content of the audio which was in Yoruba read " I  am with him on everything he said," remarked the local government chairman.
"As far as I am concerned, I am not ready for any meeting with the governor. Someone has said here that we will attend a meeting where we will not be allowed to express our minds. 
"This is a meeting where the agenda would have been set for us, and each person will be given N20,000 and N50,000. Which kind of rubbish is that? I am not part of the meeting. 
"If the Council of Chairmen can call an ALGON meeting, and we would be allowed to talk and make our resolutions, I am ready to attend."
The chairman continued, echoing Adedayo's sentiments, "What Adedayo is saying is a fact. Some local governments… in my local government, they sent a message accusing us of collecting money and palliatives.
" Even a friend of mine sent a message to us that I am entitled to N200 million. I only told him it's not true (they are playing games)."
"They want to sink us politically, and we fold our arms," the chairman lamented. "Some will raise their concerns, some will lower it.
" This is getting out of hand. Like what Adedayo said, if they said they gave us the tickets, someone else gave them the tickets. If not for (former Vice President Prof. Yemi) Osinbajo and Baba Osoba,(former governor of Ogun State)  he (the governor)  would not have got the ticket. God uses anyone for anyone to get to power."
The chairman expressed concern about the situation, saying, "What is all this? Imagine, the House of Assembly members will be harassing us, and we will fold our arms. We are elected chairmen, not caretaker chairmen. Some of them (lawmakers) represent mere five wards. The Speaker of the state assembly  controls  mere five wards. The lawmaker from my council controls eight wards. They will be there harassing us, and we would be inactive."
He concluded with a call to action, saying, "All of us just sit down and fold our arms. Anyway, politically, everyone should take care of his  areas, and if we like, we allow them to sink us politically. But I am sure that, as we are playing along, this Dapo Abiodun's government will either make or mar us. Good day to you all."
Do you want to share a story with us? Do you want to advertise with us? Do you need publicity for a product, service, or event? Contact us on WhatsApp +2348183319097 Email: platformtimes@gmail.com