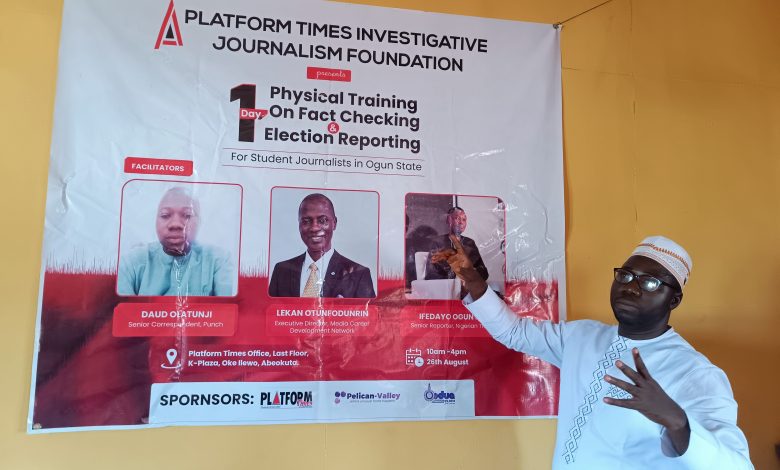 On my birthday, I harbour an unwavering dream of becoming a resolute and unwavering advocate for the silenced, and this year's birthday marks the triumphant dawn of that aspiration.
The taste of freedom is a sweet nectar, akin to Moses parting the seas to liberate his people. Let us all yearn for it and emancipate those who yearn for it.
Today, I am elated that this birthday brings with it the realization of a long-cherished dream.
In my journey as a journalist, I embarked on a mission to birth PLATFORM TIMES in 2013, and Alhamdulilah, today, it stands strong, celebrating a decade of journalistic excellence.
From then till now, we've extended a helping hand to over 300 budding journalists, with many now excelling in various media establishments.
One of my loftiest aspirations is to be a publisher of unimpeachable reputation. To proclaim that PLATFORM TIMES has reached the milestone of a decade fills my heart with unbridled joy.
The introduction of an exciting new era at PLATFORM TIMES, initially slated for October, has been rescheduled for December, promising a grand revelation.
I extend my gratitude to Allah, for thus far, my life has resonated with impact, and I fervently pray for the privilege to do even more.
A new chapter in the realm of journalism is poised to unfold, following a decade spent testing the tempestuous waters of this noble craft.
Through PLATFORM TIMES, your voice is not just ensured, but empowered, and those in positions of power will be guided towards the honorable path of responsibility. May Allah aid me in this endeavor.
In addition to PLATFORM TIMES, we have set adrift a foundation, dedicated to nurturing emerging journalists and spotlighting both the flaws and commendable deeds of our leaders, with the aim of spurring them towards accountability and the fulfillment of their agendas.
Happy birthday to me, a unique birthday indeed, brimming with praises to my creator.
Daud Olatunji, Founder of PLATFORM TIMES & PLATFORM TIMES INVESTIGATIVE JOURNALISM FOUNDATION.
Do you want to share a story with us? Do you want to advertise with us? Do you need publicity for a product, service, or event? Contact us on WhatsApp +2348183319097 Email: platformtimes@gmail.com