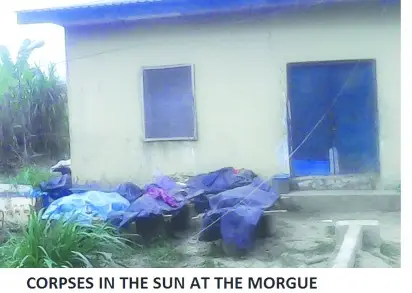 The Federal Medical Centre (FMC) Keffi has issued a stern two-week ultimatum to the families of nine unclaimed corpses currently housed in its morgue. 
Failure to claim the bodies within the specified timeframe will result in a mass burial, according to a statement released by Ms. Esther Bature, the hospital's Public Relations Officer.
The statement, made available to the press in Keffi on Friday, highlights that the decision stems from the fact that some of these corpses were brought to the facility in 2021, with others arriving in 2022. This extended period of storage exceeds the legally permitted six-month time limit.
Ms. Bature emphasized, "Consequently, members of the public who lost their loved ones during the stated period indicated herein may please visit the hospital's morgue for possible identification and claim."
Effective from Friday, September 22, 2023, the hospital has set a two-week deadline for relatives to come forward and claim the remains. 
If this deadline passes without action, the FMC Keffi will be left with no alternative but to proceed with a mass burial for the nine unclaimed corpses.
Do you want to share a story with us? Do you want to advertise with us? Do you need publicity for a product, service, or event? Contact us on WhatsApp +2348183319097 Email: platformtimes@gmail.com