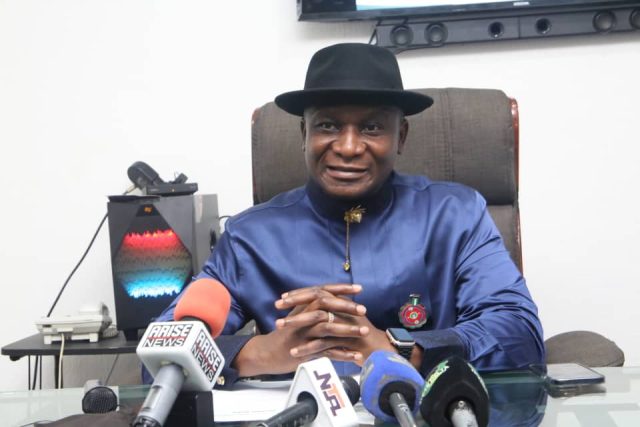 Dr. Samuel Ogbukwu, the Managing Director/Chief Executive Officer of the Niger Delta Development Commission (NDDC), expressed deep concern over the multifaceted challenges plaguing the Niger Delta region. 
Ogbukwu said this  at a two-week leadership and performance management course held in Abuja.
These challenges encompass a crippling infrastructure deficit, environmental woes, and profound socio-economic disparities.
The course, organized by the Human Resource Department of the Commission in collaboration with the Administrative Staff College of Nigeria (ASCON), was attended by newly promoted directors within the agency. 
Dr. Ogbukwu, who was represented by his Chief of Staff, Rev. Obegha Oworibo, urged these directors to take resolute action in addressing the formidable obstacles facing the region and drive its path towards sustainable development.
Dr. Ogbukwu called upon the new directors to exhibit qualities of confidence, competence, integrity, transparency, and unwavering commitment to the people of the Niger Delta. 
He emphasized that this immersive learning experience was designed not just for individual growth but aimed at fostering collective progress throughout the region.
He stated, "This workshop is not solely about personal development; it signifies a shared journey toward the betterment of the Niger Delta. 
As leaders, your choices and actions will resonate within our communities, shaping the lives of our people."
In light of these pressing concerns, the NDDC is setting a course for its newly appointed directors to lead the charge in bringing about positive change and development in the Niger Delta.
Do you want to share a story with us? Do you want to advertise with us? Do you need publicity for a product, service, or event? Contact us on WhatsApp +2348183319097 Email: platformtimes@gmail.com