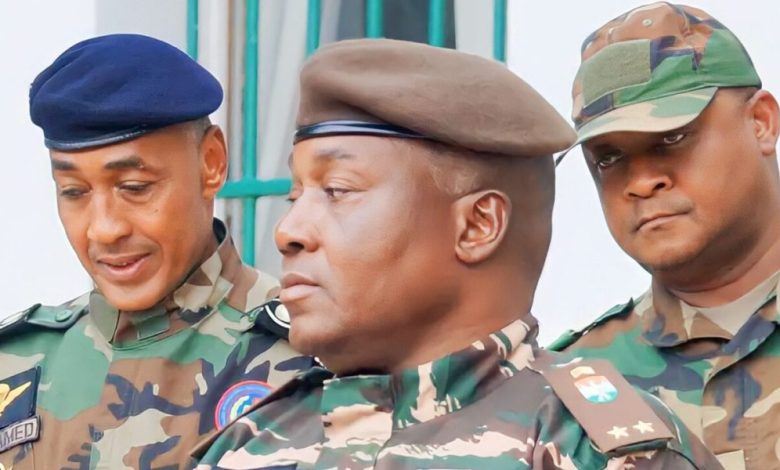 In a dramatic turn of events, following President Joe Biden's endorsement of President Bola Tinubu's stance against the Niger coup, the military junta in Niger has swiftly deployed troops to the border with Benin Republic. 
This move is seen as a preemptive measure to counter any potential invasion through Nigeria's western neighbor.
The troop deployment was revealed through a video posted on X (formerly Twitter) by intelligence and security consultant Zagazola Makama.
 It comes on the heels of President Macron's declaration of determination to remove the military junta from power during a recent interview.
The Economic Community of West African States (ECOWAS) had previously sanctioned the deployment of an intervention force to restore democracy in Niger Republic on August 10.
 However, this move faces opposition from within some of the member countries, notably Nigeria, which is expected to play a leading role in any intervention.
Notably, the Hausa and Fulani communities in Nigeria, with cross-border relationships in Niger, vehemently oppose a military invasion of the country. 
This opposition has led President Tinubu to consider diplomatic solutions to resolve the crisis.
While counter-insurgency expert Zagazola Makama's post suggests the possibility of an invasion to reverse the coup, there is no official confirmation of such a plan at this time.
Niger deploys Military to the Niger-Beninese Border amid impending ECOWAS Military Intervention Plans. pic.twitter.com/So4QlwQze7
Do you want to share a story with us? Do you want to advertise with us? Do you need publicity for a product, service, or event? Contact us on WhatsApp +2348183319097 Email: platformtimes@gmail.com