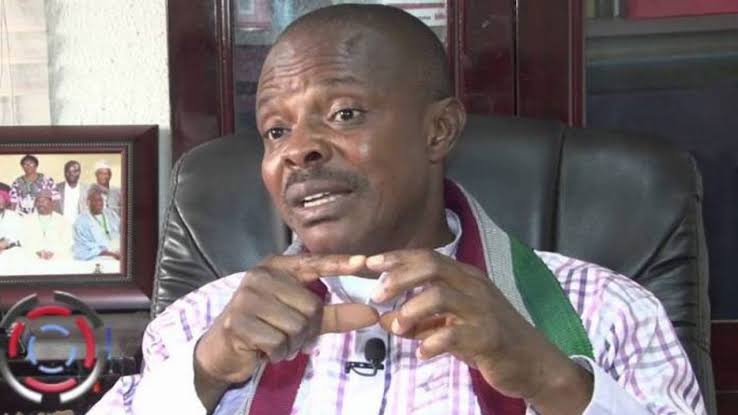 In an alarming development, experts from various sectors have sounded a dire warning about Nigeria's economy facing staggering daily losses, potentially amounting to N50 billion, if the planned Organized Labour strike takes place as scheduled on Tuesday. 
While some argue that this strike could have positive outcomes, others emphasize the grave consequences it may unleash upon the nation.
Economic analysts have unanimously expressed concerns, citing the adverse timing of the proposed strike, which they believe could further cripple the already fragile economy. 
They stress that beyond exacerbating economic woes, the strike could instill fear and unfavorable perceptions among foreign investors, resulting in mounting challenges, including revenue losses.
Dr. Femi Egbesola, President of the Association of Small Business Owners of Nigeria (ASBON), voiced his apprehensions, asserting that such industrial actions erode investor confidence, stifle funding opportunities for Small and Medium Enterprises (SMEs), and inflict significant daily losses, a figure estimated at N50 billion by previous Nigeria Bureau of Statistics (NBS) data.
Clifford Egbomeade, a Business Analyst and Communications expert at ID Africa, emphasized that strikes inherently disrupt economic activities, causing productivity declines and economic setbacks in sectors such as manufacturing, transportation, and services.
 Furthermore, he warned that it could deter both foreign and domestic investors, potentially destabilizing financial markets.
However, not all experts share this grim outlook. Dr. Ayo Teriba, CEO of Economist Associate (EA), believes that the strike's impact could be positive if it successfully addresses workforce demands, potentially benefiting the economy. 
Nevertheless, he acknowledges that the strike's outcome remains uncertain.
Sola Oni, a Chartered Stockbroker and CEO of Sofunix Investment and Communications, points out that labor unrest can lead to a total breakdown of law and order when hijacked by troublemakers, underscoring the costs to the economy.
Tajudeen Olayinka, CEO of Wyoming Capital and Partners, highlighted the potential catastrophic consequences for sensitive sectors of the economy, leading to avoidable hardships, losses for real sector businesses, and economic setbacks.
He urged labor leaders to engage in meaningful dialogue with the government to avert further economic turmoil.
David Adonri, Executive Vice Chairman at HIGHCAP Securities Limited, emphasized that adding labor crisis to an economic crisis could have devastating consequences, potentially leading to economic collapse and essential commodities shortages.
Economic and Investment Strategist Akinloye Ayorinde concluded that the strike's impact would depend on the level of compliance by labor unions and affiliated members, leaving the nation bracing for a tumultuous period of uncertainty.
Do you want to share a story with us? Do you want to advertise with us? Do you need publicity for a product, service, or event? Contact us on WhatsApp +2348183319097 Email: platformtimes@gmail.com