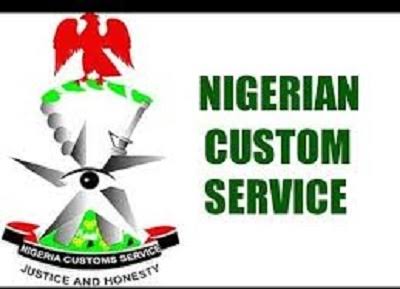 Daud Olatunji
 In a major victory against wildlife trafficking and contraband smuggling, the Eastern Marine Command of the Nigeria Customs Service (NCS) has intercepted a substantial haul of illegal goods with a total duty paid value of N680 million.
 The operation took place in the south-south coastal waterways along the Ibaka-Bakasi Beach, and it signifies Nigeria's steadfast commitment to combat wildlife trafficking and uphold its responsibilities under the Convention on International Trade in Endangered Species of Wild Fauna and Flora.
Emmanuel Tangwa, the Public Relations Officer of the command, announced the successful operation in a statement issued on Saturday. 
The seized items include a significant quantity of pangolin scales, elephant tusks, and sacks of used second-hand shoes.
The seizure included a sizeable consignment of 365.4 kilograms of pangolin scales and six large sacks filled with used second-hand shoes. 
The duty paid value of these illicit goods amounts to an impressive N680 million. This operation represents a significant blow to the illegal trade in endangered species and other contraband.
Mike Ugbagu, the Customs Area Controller in charge of the Eastern Marine Command, emphasized the gravity of such illegal activities. 
He stated, "These heinous activities not only endanger vulnerable species but also contribute to organized crime and illicit financial flows. 
"Nigeria, as a responsible member of the international community, remains steadfast in its commitment to combating wildlife trafficking and preserving its rich biodiversity."
The successful interception of these illegal goods is a testament to Nigeria's determination to combat the trafficking of endangered species and protect its invaluable natural heritage.
 The NCS, through the Eastern Marine Command in Port Harcourt, continues to play a crucial role in safeguarding the country's wildlife and upholding international commitments to protect endangered species and biodiversity.
Do you want to share a story with us? Do you want to advertise with us? Do you need publicity for a product, service, or event? Contact us on WhatsApp +2348183319097 Email: platformtimes@gmail.com