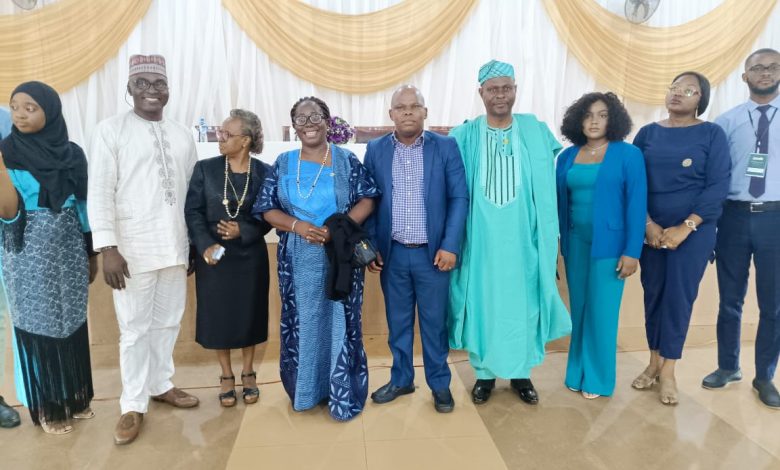 Daud Olatunji
The national president of the Association of Nigerian Private Medical Practitioners (ANPMP) Dr. Kay Adesola has described
medical Doctors both in private and public sectors in Nigeria as most Improverished professionals in Nigeria.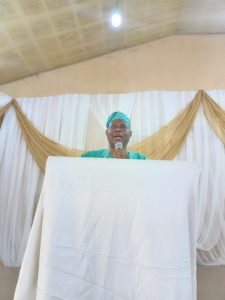 Adesola said this on Friday at a convention of the Nigeria Medical Students Association South West held in Sagamu,Ogun State.
The convention was organised by the South West region of the body which comprises 16 branches from different universities within the region.
Addressing the young and up and coming doctors, Adesola, who was represented by the national second vice president of ANPMP, and Chief Medical Director, Laafiyah Medical Centre,Abeokuta, Dr. Rabiu Kusimo, advised them to be patriotic and take care of the people.
He said that while it may seem that others earn more, enjoy more, and possess more than doctors, they should not be discouraged .
Adebola said amidst this financial strain, there's an indescribable joy in the profession, adding that the joy of transforming tears into smiles, of alleviating pains and of hearing heartfelt thanks.
According to him, It's the unique privilege of opening someone up and skillfully closing, leaving behind a chorus of gratitude.
He added that yet, for the up-and-coming generation of doctors, there's a vital mission.
He stated that It's not just about personal success; it's about advocacy. The influence gathered must be wielded for the sake of the sick and the profession itself.
He asked "In the hallowed halls of government, how influential can doctors be? Can they bridge the gap between healthcare and politics?
In his words, he said ,despite the daily challenges, doctors are expected to be walking encyclopedias – mastering anatomy, physiology, biochemistry, microbiology, psychology, nursing, and more. Ironically, even those who understand just a fraction of what doctors know may dictate their positions.
According to him, to reclaim lost ground, the future of the medical profession must rise to the occasion.
He further advised that uncovered areas must be explored, while a commitment to a sterling reputation must be established from the very beginning.
He stressed that dignity must take precedence and ensuring that doctors become respected figures in the community.
He said ,for a doctor, words must be truthful, actions must align with integrity, and the pursuit of money should never compromise dignity and honor.
He advised that though financial rewards may seem elusive, the blessings of those saved and the divine grace of the Almighty continue to bestow their gifts.
He submitted that In the race for wealth, remember that it can erode dignity, pride, and a good name. As you ascend the professional ladder, commit to being a beacon of service to humanity, a guardian of your family's honour, and a defender of the medical profession's reputation. In this path, you'll find the true wealth of a doctor's calling.
The ANPMP said "Doctors are the most Improverished professionals, whether in private or public practice; we are seriously Improverished.
"How many hours do you work as a doctor? Although they might earn more and enjoy more than you do, and they might have more than you possess, find out from your senior colleagues who are doctors; they rarely send their children to nursing school."
"But the joy you have is in the fact that somebody comes in tears but leaves the office smiling; somebody comes in pain, and after treatment, the pain has gone."
"You're able to operate on somebody and then close up, and everybody says thank you. That is the joy you have."
"I want you to remember very well that those of you who are up-and-coming have great assignments. What are you going to do with the influence you're going to gather? It's about advocacy.
"You must ensure that those people who come sick are taken care of. The laws that will be passed in the House of Assembly, in the Senate, and in the House of Representatives – how influential are you going to be?
" How close are we to the government in power? How many of us can even go into politics to advocate for the medical profession?"
"We have serious issues. We are the leaders of… We face daily challenges. But the truth is, as a medical doctor, you're supposed to have knowledge of anatomy, physiology, biochemistry, microbiology, psychology, nursing, and more."
"At the end of the day, someone who knows a bit of what you know may still tell you to stay behind. So the truth is, we have lost ground, and to regain this ground, I want to challenge you.
"The areas that are yet to be covered must be covered. You are the future of the profession. From the beginning, make up your mind that you are going to maintain a good name."
"You must uphold your dignity completely, so that you can have a positive influence in the community and be a respected figure in the public eye."
"What a doctor says must be the truth; what you write must be the truth. Once you go out, you must maintain your dignity and respect.
" The issue of money may not be your priority, but I am sure the Almighty has not stopped His blessings. The prayers of the people you save will fall upon you, and the blessings of the Almighty will continue to be upon you."
"The pursuit of money should not compromise your dignity, pride, or good name. So please, as you enter into your profession, make sure that you have a clear intention: 'I am going to be of good service to humanity, maintain a good name for myself and my family, and elevate the medical profession.'"
"Wherever you are, I pray that you succeed, and I am proud to be here."
In his keynote address, title "addressing the scourge of gynecological cancers in Nigeria, former Special Adviser to Ogun State governor, Dr. Ololade Olayiwola lamented inadequate personnel to handle the scourge.
He expressed concerns that Nigeria,a country of over 200 million people, is still grappling with a healthcare crisis, adding that doctors face immense challenges in addressing the growing burden
of gynaecological cancers.
According to him, a study conducted by Okun Ade et al in 2022, showed alarming statistics about the prevalence of gynaecological cancers in the country.
He said "the study revealed that a large proportion (35.6%) and a parity of 5 or more largest proportion (59.1%) were postmenopausal women.
" However, Gynecological cancers, which include ovarian, cervical, endometrial, choriocarcinoma, vulvar, and vaginal cancers, have become a major health concern in Nigeria."
Speaking in cervical cancer, Dr. Ololade said that cervical cancer stands out as the most commonly diagnosed malignancy, accounting for a staggering 61.7% of cases.
He explained that shockingly, a significant proportion, 35.6%, of these cases occurred in women with a parity of 5 or more, while 59.1% were postmenopausal women.
According to him, the study also highlighted significant variations in the mean age of cancer patients, with vulvar cancer affecting women at the highest mean age and sarcoma botryoides at the lowest.
"However, these findings are part of a larger global trend, where cancer ranks as the first or second leading cause of death before the age of 70 in many countries.
"According to Globocan, in 2020, there were an estimated 19.3 million new cancer cases and nearly 10.0 million cancer-related deaths worldwide. Africa, including Nigeria, was not spared from this scourge, with 1.1 million new cases and 711,429 deaths attributed to neoplasms in 2020.
"Nigeria, in particular, faces a dire situation with cancer.
"The National Cancer Control Plan (2018–2022) reported a staggering 72,000 annual cancer-related deaths and an estimated 102,000 new cases every year. Cervical cancer, in particular, is a significant concern among Nigerian women.
"This genital tract malignancy is often preceded by a curable premalignant stage that can be detected through screening.
"Additionally, Human papillomavirus (HPV) immunization offers a preventive measure against this deadly disease.
"However, despite the availability of preventive measures and screening services, access remains a significant challenge.
"Many Nigerians, especially those in rural areas, face daunting geographical barriers, with the average distance to a comprehensive cancer center ranging from 70 to 150 kilometers.
" Furthermore, stigma surrounding cancer, both within the community and among healthcare professionals, further complicates the issue.
"The healthcare workforce in Nigeria is also strained, with only around 9,000 gynaecologists serving a population of over 200 million people.
"Organizations like the Society of Gynaecology and Obstetrics of Nigeria (SOGON) and professionals like Dr. Habib Sadauki are working tirelessly to bridge this gap through training and refresher courses. Digital platforms like oncopadi and OCI cancer foundation are also contributing to cancer care in the country.
"However, One of the critical issues exacerbating the cancer crisis in Nigeria is the lack of funding.
" The NSIA Luth cancer Centre, a prominent facility, remains out of reach for the common man due to limited financial resources.
"Additionally, the country faces challenges in conducting clinical trials, resulting in poor drug potency due to differences in population testing.
"Nigeria's doctors, despite these powerful challenges, are dedicated to battling the rising tide of gynaecological cancers. It is evident that a concerted effort involving government support, increased funding, improved access to care, and education on the importance of early detection and prevention is urgently needed to address this healthcare crisis and save lives."
End
Do you want to share a story with us? Do you want to advertise with us? Do you need publicity for a product, service, or event? Contact us on WhatsApp +2348183319097 Email: platformtimes@gmail.com