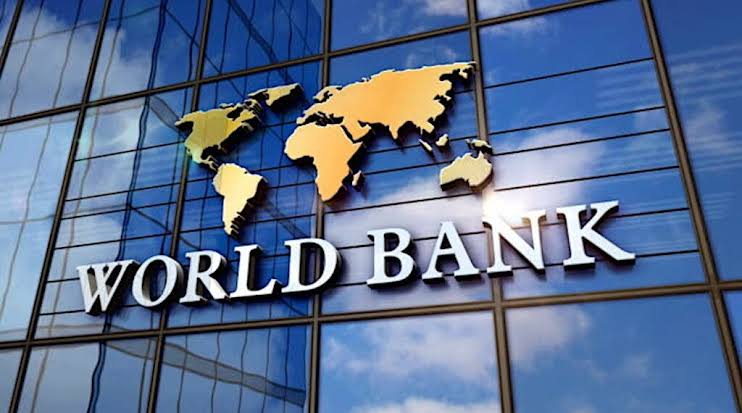 The World Bank Country Director for Nigeria, Shubham Chaudhuri, has highlighted that Nigeria's public spending is among the lowest worldwide. 
He made this observation during his keynote address at the annual banking and finance conference held in Abuja on Tuesday.
Chaudhuri's presentation underscored that "Nigeria's government expenditures are the lowest globally," and he emphasized that public spending at both the federal and subnational levels in Nigeria has been notably low.
Furthermore, Chaudhuri's presentation revealed a staggering disparity in capital spending, stating, "At the current rate of capital spending, it would take 300 years to close Nigeria's infrastructure gap."
Comparatively, Nigeria's public investment spending lags behind countries such as Indonesia, Ghana, Egypt, and Kenya, resulting in inadequate infrastructure quality and accessibility.
Chaudhuri also highlighted that government revenues in Nigeria were among the lowest globally between 2015 and 2021, presenting a significant risk to fiscal and debt sustainability.
He pointed out that access to finance in Nigeria is disproportionately low, which restricts the private sector's capacity to invest, expand, and create employment opportunities.
In his keynote address, Chaudhuri stressed the necessity for Nigeria to focus on ensuring the country's security, political stability, and adherence to the rule of law to achieve consistent growth and prosperity.
Additionally, the World Bank urged Nigerian authorities to invest in human capital, particularly in children, harness the potential of private investment, promote job creation, and enhance access to finance.
During the conference, various stakeholders reiterated the importance of the financial sector increasing its contribution to Nigeria's Gross Domestic Product (GDP).
The Minister of Budget and Economic Planning, Abubakar Bagudu, challenged the financial sector to elevate its contribution from the current 3.6% to approximately nine percent of GDP. 
He emphasized the necessity of empowering Nigeria's youthful population for economic growth and called for an inclusive and sustainable financial services industry.
Folashodun Shonubi, the Acting Governor of the Central Bank of Nigeria, acknowledged the financial sector's low economic contribution and encouraged stakeholders to work towards improvement. He urged bankers to be more active in advocating for actionable reforms.
Mr. Ebenezer Onyeagwu, Chairman of the Body of Banks' CEOs, also emphasized the need for deliberate efforts to boost the country's economy, citing Nigeria's substantial market potential.
President of the Chartered Institute of Bankers, Mr. Ken Opara, praised President Bola Tinubu's reform initiatives, including subsidy removal, unifying the foreign exchange regime, infrastructure investment, support for agriculture, SME promotion, and tax reforms, as measures that, if effectively implemented, could unlock Nigeria's economic potential.
Do you want to share a story with us? Do you want to advertise with us? Do you need publicity for a product, service, or event? Contact us on WhatsApp +2348183319097 Email: platformtimes@gmail.com