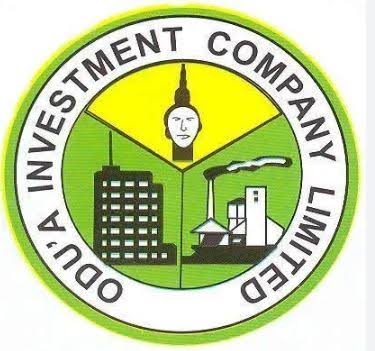 Daud Olatunji
In a groundbreaking move, the Odua Investment Foundation, the social arm of Odu'a Investment Company Limited, has taken a significant step to revolutionize education in Nigeria by formally launching its Digital Education for Innovation and Economic Development project.
 The initiative, unveiled on Tuesday in Lagos, marks a momentous stride in the realm of digital education in the Southwest region of Nigeria.
Under the umbrella of the "DEFINED" portfolio, the foundation has introduced the "Byte Busters Coding Clubs," a specialized program designed for secondary school students. 
These clubs are set to operate across all 137 local government areas in the Southwest, empowering young minds with essential coding skills.
Odu'a Investment Company Limited is a conglomerate jointly owned by the six Southwest states – Oyo, Ekiti, Ogun, Ondo, Osun, and Lagos.
At the launch event, Dr. Olatokunbo Awolowo Dosumu, Chairman of the Advisory Council of the Foundation, emphasized, "Our sole purpose is to usher in a new era of progress and development in the Southwest states and, by extension, for the entire nation. 
"Through digital education, we are not only empowering the youth but also laying the groundwork for a future where innovation and economic growth go hand in hand."
During their goodwill messages at the event, the governors of Oyo State, Engr. Seyi Makinde; Lagos, Babajide Sanwo-Olu; Ondo, Rotimi Akeredolu; and Ekiti, Abiodun Oyebanji, expressed their enthusiasm over the foundation's vision to revolutionize digital education and innovation in the southwest region.
Governor Babajide Sanwo-Olu of Lagos State commended the foundation's efforts, particularly the Byte Busters Coding Clubs, for equipping students with essential digital skills. 
He praised the initiative for preparing youths across diverse backgrounds for the digital future, aligning with Lagos State's vision of becoming a smart city.
The launch of the "DEFINED" project and the Byte Busters Coding Clubs mark a significant milestone in the advancement of digital education in the Southwest region, with the potential to empower a new generation of innovative minds and drive economic growth in Nigeria.
Do you want to share a story with us? Do you want to advertise with us? Do you need publicity for a product, service, or event? Contact us on WhatsApp +2348183319097 Email: platformtimes@gmail.com