Business
Ogun Perm Sec Commends Pelican Valley On Housing Developments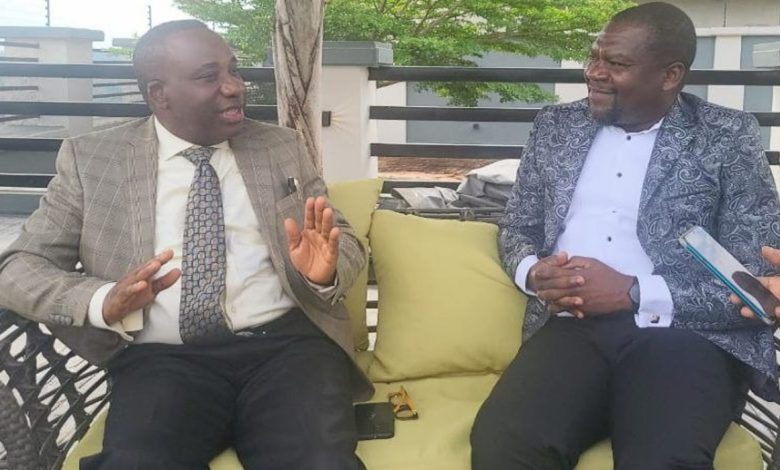 A foremost real estate company in Ogun, Pelican Valley Nigeria Limited has been applauded by the permanent secretary, Bureau of Political and Administration, Kehinde Onasanya for complementing the state government's efforts in jobs creation and housing developments to meet the housing needs of residents in the state.
Onasanya while expressing admiration for the effort of the pelican boss Dr. Babatunde Adeyemo on Wednesday during a courtesy visit to the Pelican-Valley estate in Abeokuta, stressed that the governor Dapo Abiodun alone cannot address all needs of the people hence the reason why private sectors are encouraged to join hands to bring about rapid socioeconomic development to the state and people.
He also lauded Dr. Adeyemo, for his proven integrity, transparent character, and vision and assured that he would continue to encourage people home and abroad to invest in Pelican Valley real estate projects.
Speaking earlier, awards winning realtor recalled how the enduring healthy relationship between him and the Permanent Secretary has continued to be a source of encouragement and blessings to his real estate business adding that, he would continue to cherish the relationship and neither take it for granted nor abuse the privilege therein.
Adeyemo commended Onasanya for being such a great mentor, and administrator and having the knack for discovering talents at their inchoate stage and helping them to blossom into the limelight for the good of society, Nation, and humanity.
He said, "I'm not surprised You became a Permanent Secretary and by God's grace, you will be promoted because the administration is about vision. You have the vision and it is not something anyone can learn in school. The administration is inborn.
What is administration? It is an ability to discover people and raw talents before they become very very glaring. For you to have discovered me then, and do much more to encourage us, shows that administrative acumen is inborn in you.
And I believe the Ogun government and the state generally have a lot to benefit from People like you. You are, to me, being a PS, you are still being underutilized. I believe you still need to be utilized optimally and by the Grace of God it will happen.
It is another scorecard for Pelican Valley today because this is over a decade relationship, little did people know that Mr. Onasanya introduced my very first client in the Real Estate business to me over ten years ago and up till now the client you brought, has brought another client to us and without complaint.
The property the said client bought for eight hundred thousand naira then is now worth twenty million nairas.
I cherish the relationship with Mr. Onasanya and I will never abuse the privilege of the relationship or take it for granted. Today you have come to sign documents on behalf of another client.
So, it shows that Pelican Valley Nigeria Limited is not only consistent in building a healthy relationship but it is also consistent in sustaining it over a very long period sincerely I said today that despite the short notice you still made it to this place.
It is our pleasure to let you know that Pelican Valley Nigeria limited has made arrangements with one of the best and most famous Chinese restaurants for you to get a meal of choice daily for two weeks to be delivered to you wherever you are, Either launch or breakfast to appreciate you. You are worth more than that.
God will keep you and by the Grace of God, we will continue to tap into the relationship and your kind gesture.
Do you want to share a story with us? Do you want to advertise with us? Do you need publicity for a product, service, or event? Contact us on WhatsApp +2348183319097 Email: platformtimes@gmail.com