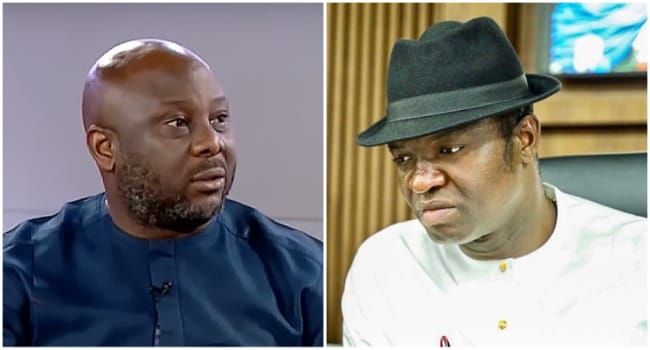 Daud Olatunji 
In a shocking revelation, a prominent member of the Peoples Democratic Party (PDP) in Ebonyi State, Lawyer Silas Onu, has exposed Governor Francis Nwifuru's dual party affiliation. 
Onu asserts that Governor Nwifuru contested under the All Progressives Congress (APC) while continuing to pay PDP membership dues until March when the governorship election took place. 
This revelation follows the tribunal's ruling affirming Nwifuru's victory in the March 18 poll.
On the set of Channels Television's Sunrise Daily, Lawyer Silas Onu pointed to Section 177(c) of the constitution, contending that the APC could not sponsor a member of the PDP. 
He cited evidence from the Independent National Electoral Commission (INEC) membership registry, which unequivocally listed the governor's name under the PDP, not the APC.
When questioned about the tribunal's ruling regarding Nwifuru's qualification, Onu firmly stated, "It is qualification." 
According to him, as of March, when the election occurred, Nwifuru had paid his PDP membership dues, clearly establishing his party affiliation as PDP in INEC's records.
Expressing frustration with the legal system, Onu lamented that the law's intended effect and the qualifications outlined in Section 177(c) of the constitution seemed to have been rendered ineffective.
 He even went so far as to suggest, "The law is of no effect, qualification of Section 177(c) is of no use, so we should just delete that section." 
This revelation has ignited a debate on the need for clarity in party affiliation and the interpretation of electoral laws.
Do you want to share a story with us? Do you want to advertise with us? Do you need publicity for a product, service, or event? Contact us on WhatsApp +2348183319097 Email: platformtimes@gmail.com