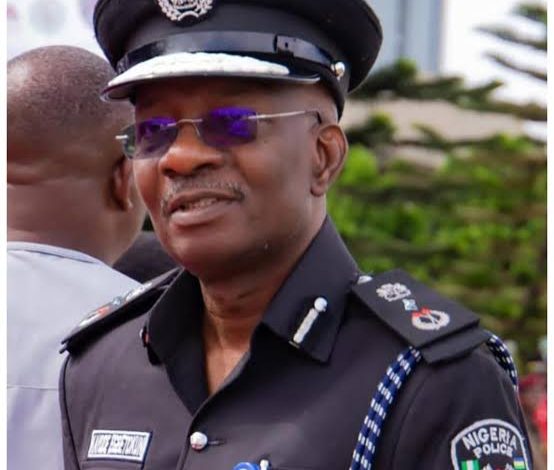 Daud Olatunji
The Nigeria Police Force has taken a decisive action in response to recent allegations of misconduct involving senior officers and the mishandling of recovered funds during investigations. 
The Inspector General of Police (IGP) and the Force's top brass are under scrutiny as the organization commits to conducting a thorough and transparent investigation into these disturbing claims.
In a press release issued in Saturday, the Nigeria Police Force addressed the serious allegations made by various media platforms, assuring the public of their commitment to uncovering the truth in this matter.
 The Force invites the complainant to step forward and share any relevant information with the Force Public Relations Officer (FPRO) at 08037168147, to facilitate a comprehensive and unbiased investigation.
The situation escalated further when a blogger, Diamond Dietanuru Osakorigho of Pararan Mock News, used abusive language on social media to attack the IGP's reputation without verifying the incident in the Rivers State Police Command.
 In response, the IGP has ordered the IGP Monitoring Unit to conduct an in-depth investigation into both the allegations and the underlying case, aiming to establish culpability or innocence among all parties involved.
In addition to addressing the allegations, the Nigeria Police Force used the opportunity to warn the public about fraudulent individuals who attempt to exploit the reputation of senior police officers for personal gain. 
The Force strongly advises caution and encourages the public to verify the authenticity of anyone claiming to represent senior police officers. 
They also noted that some individuals involved in fraudulent activities have already been arrested and prosecuted, showcasing the Force's unwavering commitment to combating such criminal acts.
Furthermore, the Nigeria Police Force urged citizens, including police officers, to report any suspicious or fraudulent activities carried out by individuals claiming to act on behalf of the IGP or senior police officers.
 The Force emphasized that they are ready to take swift action to maintain transparency and uphold public trust.
In his closing remarks, ACP Olumuyiwa Adejobi, the Force Public Relations Officer, expressed gratitude for the cooperation and assistance of the public in ensuring a fair and just investigation. 
He emphasized that by working together, they can uphold the trust and confidence of the public in the Nigeria Police Force.
As the investigation unfolds, the nation watches closely to see how the Nigeria Police Force addresses these allegations and maintains its commitment to transparency and accountability within its ranks.
Do you want to share a story with us? Do you want to advertise with us? Do you need publicity for a product, service, or event? Contact us on WhatsApp +2348183319097 Email: platformtimes@gmail.com