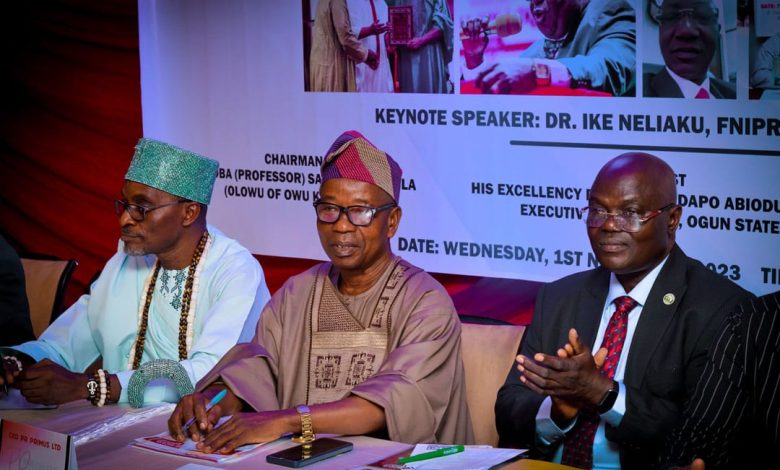 Daud Olatunji
In a heartwarming display of corporate social responsibility, PR Primus Magazine, Nigeria's leading Public Relations publication, has extended a helping hand to four underprivileged students by granting them scholarships to support their educational pursuits. 
This noble initiative took center stage at the 2023 "Your Image Awards" and Public Lecture event, held in Abeokuta. 
The event was organized in collaboration with the Ogun State chapter of the Nigerian Institute of Public Relations (NIPR) to recognize and honour six distinguished Nigerian icons for their significant contributions to the country's development.
During the ceremony, Governor Dapo Abiodun, represented by the State Head of Service, Mr. Kola Fagbohun, presented the scholarship packages to the deserving students.
 John Adesina and Abibat Hamzat from Egba Comprehensive High School, Asero, Abeokuta, along with Yusuf Edun Olashile and Nimotah Ogunlaja from the Mass Communication Department of Moshood Abiola Polytechnic Abeokuta, were the beneficiaries. 
Governor Abiodun lauded the organization's initiative, recognizing its role in complementing the state's efforts to create a conducive learning environment in public schools.
 He also promised continued support from the State Government to encourage such gestures that motivate students in their academic pursuits.
The event's Chairman, Oba (Professor) Saka Matemilola, the Olowu of Owu Kingdom, praised PR Primus Magazine for introducing the scholarship programme, emphasizing the importance of supporting education as a powerful public relations tool.
 He pledged his support for the program and called on other corporate organizations and affluent individuals to contribute to its sustainability.
Mr. Akin Okudero, the Managing Director of PR Primus Magazine and a Fellow of NIPR, elaborated on the scholarship program's intention to provide equal opportunities for quality education to underprivileged students. 
The scholarship package, ranging from N100,000 and above, will directly cover the beneficiaries' tuition fees. Okudero also urged public-spirited individuals and corporate entities to support the program, enabling more underprivileged students to benefit from it.
The event also celebrated seven iconic Nigerians who have excelled in their respective fields. Notably, Nigeria's football legend, Chief Segun Odegbami, received the "Lifetime Award" for his outstanding accomplishments. Other awardees included Oba Olufemi Ogunleye, Chief Yomi Badejo-Okusanya, Mrs. Temitope Oguntokun, and Mr. Eddie Aina, who were recognized for their contributions to public relations and community development.
In a bid to support educational initiatives, the Second Special Edition of the PR Primus Magazine was launched at the event.
The resource persons who appeared on PR Primus programs on Ogun State Television, as well as individuals who supported the survival of the television program, were also honoured. 
This included Mr. Dare Folarin, Mr. Bimpe Adedara, and Mr. Tunde Kazesm, the General Manager of OGTV.
The event drew a distinguished crowd of professionals in the field of Public Relations, including Chief (Dr) Fassy Yusuf, Dr. Akeem Goke Rauf, Dr. Togunwa, Mrs. Seun Boye, and several academics specializing in Public Relations.
PR Primus Magazine's commitment to supporting education and recognizing exceptional individuals exemplifies the magazine's dedication to fostering social responsibility and promoting excellence in the field of Public Relations. 
The scholarship programme, in particular, is poised to make a significant impact on the lives of deserving students, setting an inspiring example for others in the corporate sector.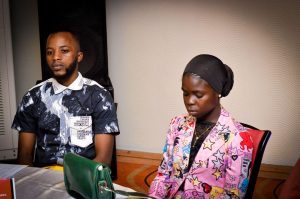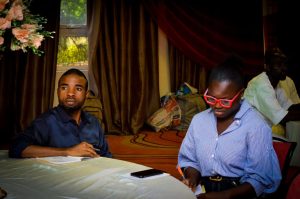 Do you want to share a story with us? Do you want to advertise with us? Do you need publicity for a product, service, or event? Contact us on WhatsApp +2348183319097 Email: platformtimes@gmail.com