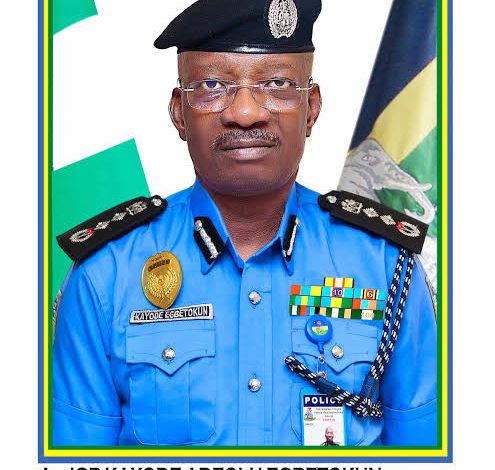 Daud Olatunji
Tension is escalating within the Nigeria Police Force as retired officers, who had adhered to the statutory retirement age,have petitioned  the Inspector General of Police (IGP) and the Presidency, demanding justice and sanctions against their cheating colleagues. 
The controversy revolves around some officers who have allegedly falsified their age and service years to prolong their stay in the force, contrary to established regulations.
Numerous petitions have flooded the office of the IGP and the Police Service Commission, highlighting the misconduct of officers who exceeded the mandatory retirement age of 60 years or 35 years in service.
The situation has prompted the police authorities to take action to enforce the retirement rule, leading to heightened anxiety among the affected officers.
The Police Service Commission had earlier ordered the compulsory retirement of an Assistant Commissioner of Police (ACP) for overstaying in service, setting a precedent for addressing such violations.
However, the alleged misconduct persists, with some officers resorting to manipulating their records to evade retirement.
In response to this growing concern, a coalition of 259 anti-corruption, civil society, and human rights groups known as the Coalition for Transparency and Economic Reforms (COTER) is calling for a thorough investigation.
 The coalition, expressing its dismay over the audacity of the cheating officers, insists that the IGP, Tunji Egbetokun, must institute a comprehensive probe into the records of these officers and recommend necessary sanctions.
Despite the IGP's directive to extract letters of retirement from officers due for retirement, there are reports of resistance from those who have allegedly falsified their age and service years.
 The police signal emphasized the "disturbing trend" wherein officers defy the retirement age, citing Public Service Rule provisions.
Documents obtained from the force reveal the modus operandi of the cheating officers, including falsified enlistment dates and manipulated promotion records.
Names like CSP Sunday Adeola Oke, CSP Peter Ugochukwu Ezebuike, CSP David Otu Abuo, and others appear in the documents, displaying discrepancies in their records.
Retired officers, infuriated by the alleged misconduct, have inundated authorities with petitions, demanding a thorough investigation. Some have even forwarded their complaints directly to the Presidency, emphasizing the need for accountability and justice.
Efforts to obtain comments from the Force Public Relations Officer, Olumuyiwa Adejobi failed as he could not be reached as of the time of filing this report.
 However, the retired officers insist on transparency, urging the publication of the names of all officers found guilty of violating retirement age.
COTER, in its demand for accountability, urges the immediate exit of the cheating officers from the force, the recovery of wrongfully paid salaries and entitlements, and public disclosure of the names of the officers involved.
 The coalition stresses that appropriate sanctions must be imposed to deter future violations and preserve the integrity of the Nigeria Police Force
Do you want to share a story with us? Do you want to advertise with us? Do you need publicity for a product, service, or event? Contact us on WhatsApp +2348183319097 Email: platformtimes@gmail.com