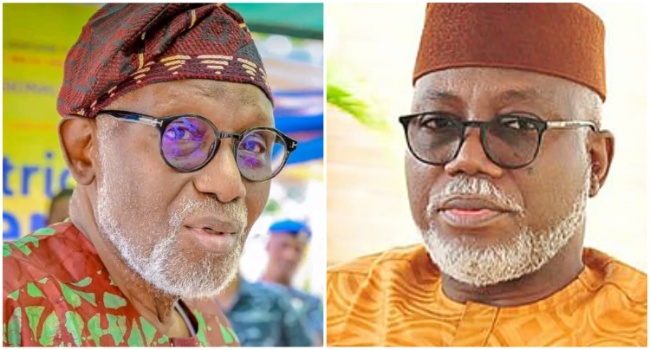 Daud Olatunji
In the midst of Ondo State Deputy Governor Lucky Aiyedatiwa's impeachment battle, Governor Rotimi Akeredolu's Senior Special Assistant on Special Duties and Strategy, Doyin Odebowale, delves into Aiyedatiwa's political journey and the reasons behind his apparent feud with the governor.
Odebowale, the governor's trusted aide, hints at Aiyedatiwa's ambitions as Governor Akeredolu's second term draws closer to its end, raising questions about the ongoing rivalry.
Responding to queries regarding the similarities between Aiyedatiwa's differences with the governor and those of his predecessor, Agboola Ajayi, who served as deputy governor from 2017 to 2021, Odebowale offers insight. 
He suggests that Ajayi had desired to challenge Akeredolu for the coveted seat of power, but Aiyedatiwa's case appears different.
According to Odebowale, Aiyedatiwa was a relatively unknown figure in Ondo State politics before his nomination. 
He recalls meeting Aiyedatiwa in 2012 or 2013 when he approached Governor Akeredolu in Owo.
Furthermore, Odebowale points out that Aiyedatiwa had never held any public office prior to becoming the deputy governor. 
He also mentions that there were protests when Aiyedatiwa was nominated as the representative of the South, but Governor Akeredolu was resolute in his support.
"Aketi," as Odebowale affectionately refers to the governor, remained steadfast in his decision even when Aiyedatiwa faced opposition. 
However, Odebowale concludes that only Aiyedatiwa can provide an explanation for the turning point in his relationship with Governor Akeredolu.
Do you want to share a story with us? Do you want to advertise with us? Do you need publicity for a product, service, or event? Contact us on WhatsApp +2348183319097 Email: platformtimes@gmail.com