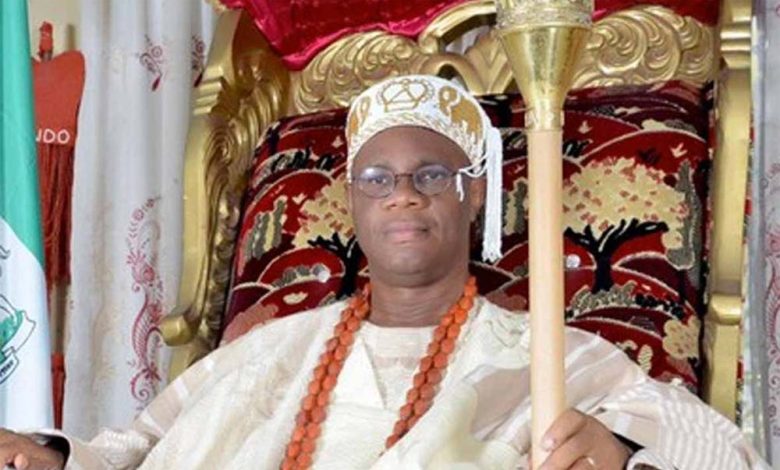 Daud Olatunji
The Sultan of Sokoto, Alhaji Muhammad Sa'ad Abubakar, has sent heartfelt congratulations to Oba Victor Adesimbo Ademefun Kiladejo, Jilo III, on the remarkable occasion of marking 17 years on the throne as the Osemawe and Paramount Ruler of Ondo Kingdom.
PLATFORM TIMES also reports that the Osemawe  celebrated his 70th Birthday alongside his 17th coronation anniversary on Saturday, November 11, 2023.
In a letter delivered to the Egin monarch at his Enu Owa palace, the Sultan, who serves as the Chairman of the National Traditional Rulers Council of Nigeria (NTRCN), expressed his best wishes for the Ondo State king as he celebrated these significant milestones.
"We write to glorify the Almighty God and extend our warmest congratulations to you on the occasion of your 70th Birthday and 17th Coronation Anniversary on November 11, 2023.
"We join family members, friends, and well-wishers from within and outside Nigeria in celebrating these extraordinary moments.
"Reaching the age of seventy in good health and coincidentally commemorating your 17th year as the Osemawe are not only reasons for joy and celebration but also an opportunity to express gratitude to the Almighty God, whose grace has enabled you to spend these historic years in dedicated service to Him and humanity, contributing to the socio-economic development of our nation as a whole and Ondo Kingdom in particular.
"Your admirable role and contributions are deserving of recognition and commendation. While we wish you continued good health and abundant blessings from God, we urge you to redouble your efforts in serving God to the best of your ability throughout your life. Please accept our warmest felicitations on this joyous occasion."
Do you want to share a story with us? Do you want to advertise with us? Do you need publicity for a product, service, or event? Contact us on WhatsApp +2348183319097 Email: platformtimes@gmail.com