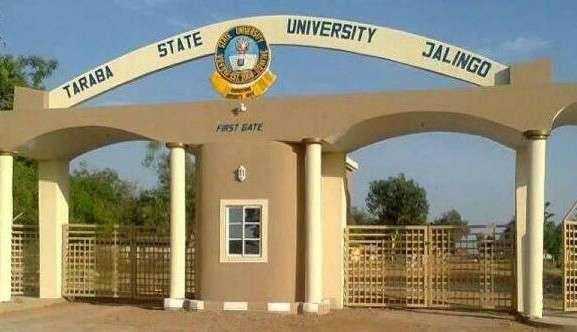 Daud Olatunji
In a press conference today, the Taraba State University chapter of the Academic Staff Union of Universities (ASUU) has issued a stern warning of an indefinite strike action looming over the institution.
The threat comes in response to unresolved concerns, including six months of unpaid salaries and critical issues related to the university's funding.
Chairman of the ASUU-TSU, Mbave Garba, expressed deep dismay over the institution's financial woes, citing the adverse effects of inadequate funding on the university's operations.
He revealed that members were owed six full months of salaries and seven months of fractional payments, with July and August salaries still pending.
One of the primary grievances highlighted was the non-implementation of Law No. 4 of the Taraba State House of Assembly, which outlines various funding sources for the university. 
These sources encompass a portion of the state's statutory allocation, local government allocations, funds from awarded contracts, state education levies from hotel charges, and other contributions defined by the university council.
Garba also emphasized the non-implementation of the Memorandum of Action signed on March 18, 2021, between the Taraba State government, Taraba State University management, and ASUU-TSU.
Key issues under this agreement include unpaid Earned Academic Allowances (EAA) dating back to 2015, unresolved staff pension and gratuity matters, unconstructed perimeter fencing for enhanced security, and outstanding promotion arrears for multiple years.
The ASUU-TSU is urging the Taraba State government to promptly address these pressing concerns to avert a potential strike and ensure the sustainable growth and stability of the institution.
 Failure to do so could result in severe disruptions to academic activities and further strain relations between the university and the state government.
Do you want to share a story with us? Do you want to advertise with us? Do you need publicity for a product, service, or event? Contact us on WhatsApp +2348183319097 Email: platformtimes@gmail.com