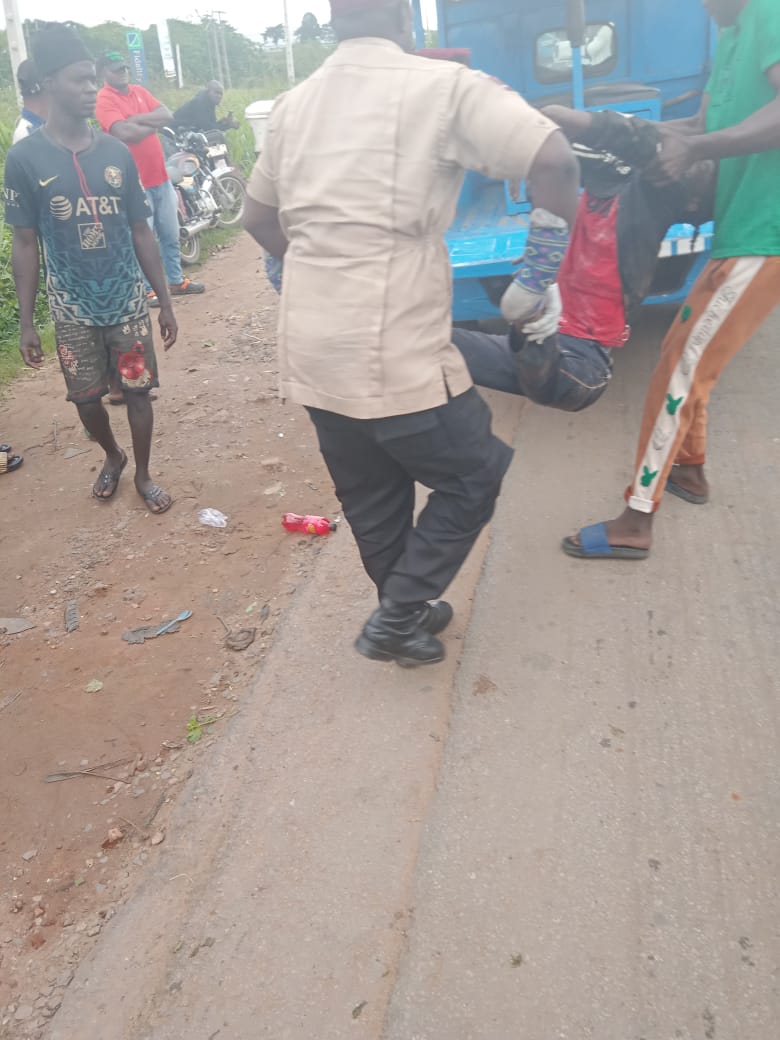 In a heart-wrenching turn of events, the search for victims of the tragic Sienna bus accident that occurred near J4, Ijebu-East Local Government Area of Ogun State has intensified. 
The incident, which happened three days ago, claimed two more lives on Tuesday, bringing the total death toll to seven, all of them men.
The ill-fated Sienna bus, bearing the registration number APP830HX, was en route from Benin to Lagos when disaster struck.
 Authorities believe that excessive speeding played a pivotal role in the accident, causing the driver to lose control of the vehicle.
Consequently, the bus plunged off a bridge and into the Omo river.
Local divers sprang into action, and on Saturday, they managed to recover three lifeless bodies from the river while miraculously saving one man.
 The grim search continued on Monday, yielding two more bodies.
Florence Okpe, the spokesperson for the Federal Road Safety Corps (FRSC) in Ogun, lamented the tragic incident and confirmed that two additional bodies were discovered on Tuesday evening.
 She reiterated the initial assessment that the accident was likely caused by the driver's high speed, leading to the vehicle's fateful plunge into the river.
As the community mourns this devastating loss, authorities continue to investigate the circumstances surrounding the accident while urging all drivers to exercise caution and adhere to speed limits to prevent such tragic incidents in the future.
"Update of Omo River crash: Two dead bodies found again by local divers, making a total of seven killed," Okpe said on Tuesday night."
Do you want to share a story with us? Do you want to advertise with us? Do you need publicity for a product, service, or event? Contact us on WhatsApp +2348183319097 Email: platformtimes@gmail.com