Business
Two Nigerians in Diaspora mobilise Pelican Valley to full construction on Pelican Brief Estate, Kobape
Two Nigerians in Diaspora, Chief Olawale Olaleye and Mrs Najiyat, have mobilised the construction team to commence immediate development on their respective sites inside the Pelican Brief Estate and the Pelican's Ecostay Smart apartments which share a boundary in Kobape area of Ogun State.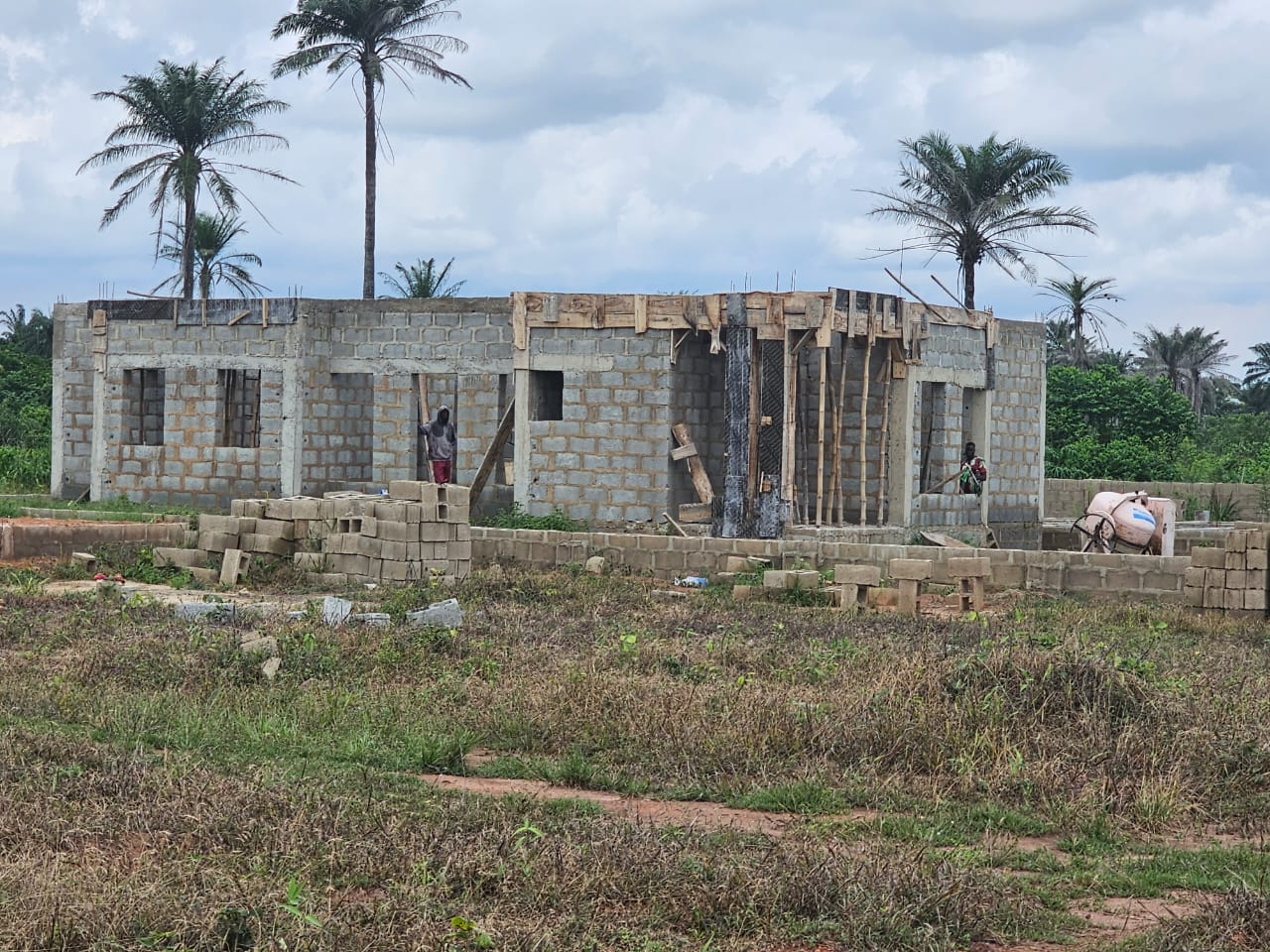 Chief Executive Officer, Pelican Valley Nigeria Limited, Dr Babatunde Adeyemo, who made this known during an on-the-spot assessment of developments passed a vote of confidence on his new management team.
Adeyemi said: "I must congratulate and commend my new site management team for this wonderful work. The sites are extremely clean, developments are apt and rapid and this team never gave me any reason to visit the site in the last two months as I receive daily video, pictures and account updates on our site management platform
"Now they are introducing new innovation, whereby we will be using a total station and GPS instruments for foundation setting, unlike the manual ones used by our past handlers."
While publicly displaying the government approvals of the two proposed developments, the CEO further urged all potential developers in the estate not to patronise quacks who will use forged and fake documents to seek building approvals for them.
Adeyemo also further appealed to his clients to also make use of qualified and verifiable COREL-certified engineers for their projects to avert inevitable hazards and financial losses that will occur when unprofessionals are being patronised.
Dr Adeyemo further assured the two clients of the company's unrelenting adherence to professionalism, standards and accountability, during and beyond the projects.
Speaking on the Pelican's Ecostay Apartments projects, Adeyemo said the company is expecting to commission the first sets of the fully subscribed apartments to mark the company's establishment anniversary come September 11, 2023.
"In this layout, we are going to have a gas station and there is a provision for recreation centres. There is a provision for a purposely-built lounge, a restaurant and club.
"The buildings to be constructed here will also be used as let-out apartments for tourists and visitors so that our landlords can also get rental incomes.
"We have also completed arrangements with our web developer to develop an application to enable us to track and pick up our tourists from any part of Nigeria they are coming from.
"On this estate, we are going to use special materials that will be environmental and ecosystem-friendly. For example, our concrete blocks are specially made to ensure the best houses are delivered.
"We are already connected to the national grid and already have four fully armed security guards at the moment, ongoing moulding of interlocking stones for our roads and proposed CCTV surveillance cameras.
"We will construct and sell duplexes, three-bedrooms, two-bedrooms and studio apartments," the CEO said
Do you want to share a story with us? Do you want to advertise with us? Do you need publicity for a product, service, or event? Contact us on WhatsApp +2348183319097 Email: platformtimes@gmail.com