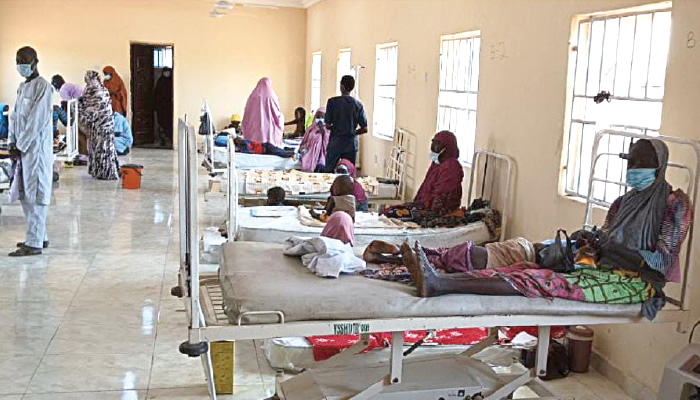 Daud Olatunji
In the midst of the most severe diphtheria outbreak in recent history, UNICEF and the United Nations Children's Fund Nigeria are sounding the alarm for immediate and  widespread vaccination.
With a staggering 11,587 suspected cases and 7,202 cases across 105 local government areas in 17 states and the Federal Capital Territory, primarily affecting children, the situation is dire.
Tragically, 453 deaths have been confirmed, resulting in a case fatality rate of 6.3%. 
UNICEF in a statement on Wednesday,said the majority of these cases involve children aged four to 15 who have not received a single dose of the crucial vaccine, emphasizing the urgency of the vaccination efforts in Nigeria.
UNICEF said it has stepped up to support the Nigerian government in tackling this outbreak, including the procurement of vaccines. 
According to UNICEF,to  date, 9.3 million doses of diphtheria vaccines have been deployed to affected states, with four million dispatched to the outbreak epicenter, Kano.
 An additional four million doses are in the pipeline for delivery to the government in the coming weeks.
However, to effectively combat this crisis, UNICEF Nigeria urgently needs to raise an additional $3.3 million by year-end.
Dr. Rownak Khan, UNICEF Representative, emphasized, "The devastating impact of this diphtheria outbreak underscores the critical importance of vaccination.
 Nigeria is home to a staggering 2.2 million children who haven't received a single vaccine dose – the second-largest such group in the world. 
We must take immediate action to reduce this number drastically. Every child deserves protection from preventable diseases. This is non-negotiable."
UNICEF Nigeria is calling upon partners, stakeholders, and the international community to unite in the mission to ensure that every child in Nigeria receives life-saving vaccines.
 The organization also stresses the need to strengthen routine immunization, community engagement, and health systems to prevent similar outbreaks in the future.
Do you want to share a story with us? Do you want to advertise with us? Do you need publicity for a product, service, or event? Contact us on WhatsApp +2348183319097 Email: platformtimes@gmail.com