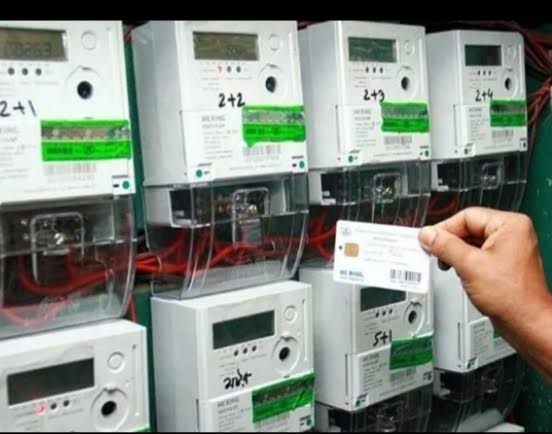 Ikeja Electric (IE) says it has deployed 830,292 meters to customers in the last 10 years.
In a statement on Friday in Lagos by Mr Kingsley Okotie, Head, Media Communication,  quoted its Chief Executive Officer, Mrs Folake Soetan, to have said this during an event to mark IE's 10th anniversary.
According to Soetan, the company recognised the importance of transparency and accountability and therefore ensure this in its operations.
"We successfully deployed 830,292 meters to our customers, giving them control over their energy consumption and fostering a sense of empowerment.
"As part of activities marking Ikeja Electric's 10th year anniversary, the board and management of the company thrilled its staff to a hybrid session, which showcased the past achievements and plans for the immediate future," she said.
Soetan appreciated the team and highlighted the many industry's 'firsts' achieved in the past decade.
According to Soetan, topping the list is the global certifications and in 2019, IE became the first distribution company to attain all three categories of certifications.
He said these included ISO 9001:2015 (Quality Management System), ISO 45001:2018 (Occupational Health and Safety Management System), and ISO 14001:2015 (Environmental Management System).
"This achievement reflects the dedication and hard work of each of you that contributes to our commitment to excellence.
"Recognising the importance of transparency and accountability, we successfully deployed 830,292 meters to our customers, giving them control over their energy consumption and fostering a sense of empowerment.
"This year, we celebrated a remarkable reduction in our Aggregate Technical Commercial & Collection losses; from 44 per cent in 2015 to an impressive rate marginally below 20 per cent , through our collective efforts in operational efficiency and sustainable energy practices.
"This achievement is a testament to the hard work and dedication that each member of our team brings each day," she said.
Soetan said: "Time and again, we have undoubtedly demonstrated that our strength lies not only in our technical expertise.
"But in the hearts and minds of the incredible individuals that make up Ikeja Electric Plc's dedicated Employee Volunteer Scheme, who passionately commit to and participate in giving back to our host communities and families.
She said, "As we recount on our journey, let us also look forward to the exciting possibilities that the future holds.
"Together, as one cohesive team, let us continue to illuminate lives, empower communities, and drive Ikeja Electric Plc to even greater heights," she appealed.
In his welcome address, the Chairman of the Board of Directors, Dr Kola Adesina, congratulated and thanked the staff for the dedication and agility they demonstrated over the years, which had set the DisCo apart as the trailblazer in the Nigerian energy sector.
He said: "As we reflect on our journey, let us take a moment to appreciate the transformative period from 2013, when we strategically took over and rebranded from IKEDC to IE in 2015.
"These steps were not just a change of name but symbols of our commitment to progress, innovation, and, most importantly, to you- our invaluable team.
"We made history by being the first to launch a bilateral project, in 2019, thus showcasing our collaborative spirit and devotion to achieving excellence through teamwork.
"This is followed by the introduction of a 24-hour dedicated service for bilateral operations, emphasizing our commitment to providing seamless service and setting new standards in the industry.
"Our passion for exceptional service delivery is evident in our initiative to adopt automated payment channels by making transactions seamless and more efficient for our valued customers.
"We are not just providing a service but rather creating experiences that resonate with our customers."
Mr Toibudeen Oduniyi, the Director of the Post Transaction Management Department in the Bureau of Public Enterprises, and a board member of IE congratulated the staff.
Oduniyi expressed his optimism at IE's innovative spirit encouraged the staff on remaining committed to delivering exceptional service to its teeming customers.
"I am assured that individually and collectively, you will keep attaining new levels, retaining your position as an industry leader." he said.(NAN)
Do you want to share a story with us? Do you want to advertise with us? Do you need publicity for a product, service, or event? Contact us on WhatsApp +2348183319097 Email: platformtimes@gmail.com