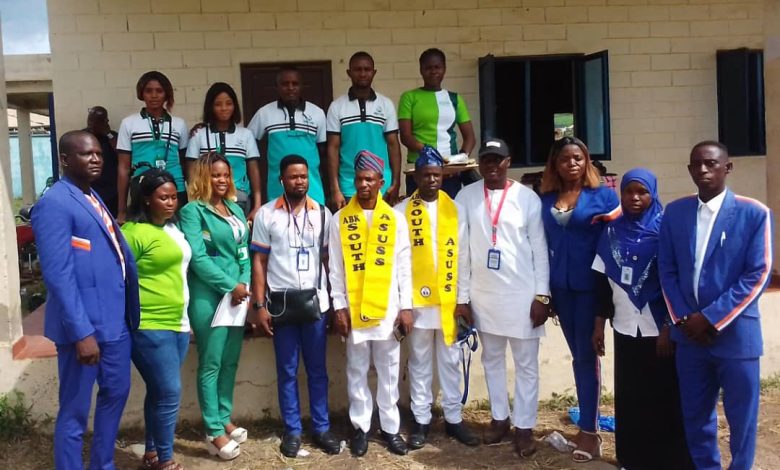 Fareedah Ogundairo
In a remarkable celebration of World Teachers Day, IAS Unique Homes and Property, a prominent real estate firm in Ogun State, honoured the exceptional educator Olajide Omobolanle at Lisabi  Grammar School, Abeokuta South.
The  Real Estate  firm  honoured the 2023 best teacher in the council  by presenting a plot of land valued at N500,000 .
She  was recognized as the Best Teacher of the Year 2023.
The event, held at Lisabi Grammar School in Idiaba, gathered distinguished educators and dignitaries to acknowledge the vital role teachers play in students' lives. 
Comrade Sunday Ogunniyi, Chairman of the Academic Staff Union of Secondary School, Abeokuta South Branch, emphasized the importance of addressing teacher shortages, aligning with this year's World Teachers Day theme.
Comrade Ogunniyi stated, "The place of a teacher in the life of a student is after the parents. 
"Our first teachers are our parents who teach us to speak, but when we go to school, college, or any educational institute, we learn that these lessons are only taught by respected teachers."
He urged the government to address teacher shortages, highlighting the workload teachers in Abeokuta South currently endure in contrast to UNICEF's recommendations.
The event also featured the recognition of three outstanding teachers: Comrade Olugbenga Adeniyi Samson in the 3rd position, Comrade Osunlaja Hameed in the 2nd position, and Olajide Omobolanle, who clinched the prestigious 1st position.
Comrade Ogunniyi commended the transparency of the selection process and thanked all the teachers for their dedication to their profession. 
The selection involved a questionnaire and a computer-based test, and the winners underwent thorough investigations by committees sent to their schools.
As the highlight of the event, Olajide Omobolanle was presented with a plot of land worth five hundred thousand naira, courtesy of IAS Unique Homes and Property.
Additionally, Comrade Osunlaja Hameed received a standing fan for the second position, and Olugbenga Adeniyi Samson was presented with a standing fan in recognition of his remarkable performance.
Do you want to share a story with us? Do you want to advertise with us? Do you need publicity for a product, service, or event? Contact us on WhatsApp +2348183319097 Email: platformtimes@gmail.com