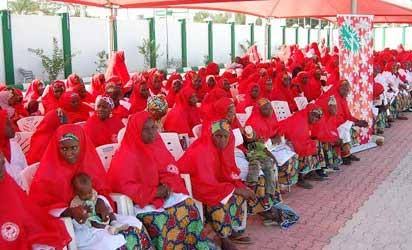 Daud Olatunji
In a spectacular display of unity, tradition, and commitment to the institution of marriage, Kano State, Nigeria, played host to a monumental mass wedding ceremony that brought together 1,800 couples from various walks of life. 
The event, organized and sponsored by the Kano State Government, aimed to celebrate love, promote cultural traditions, and strengthen social cohesion.
These 1,800 couples, which included widows, divorcees, and spinsters carefully selected from the 44 local government areas of the state, were joined by a total of 3,600 men and women in marital bliss. 
The mass wedding ceremony took place at the grand Emir's palace, attracting a host of dignitaries, including Governor Abba Kabir Yusuf, and the influential figure, Dr. Rabiu Kwankwaso, the leader of Kwankwasiyya.
Governor Abba Kabir Yusuf, in his address to the joyous crowd, emphasized the significance of the event in preserving the rich cultural heritage of Kano State while providing an affordable and memorable avenue for couples to formalize their unions. 
He remarked, "This event reflects the deep-rooted values and unity of the people in Kano State and highlights the state government's dedication to preserving traditions while ensuring a bright future for its residents."
The celebration did not stop at the wedding ceremony. Governor Yusuf announced that the festivities would continue with wedding ceremonies and the traditional feast known as "Walima" scheduled at the Government House the following day, ensuring a vibrant and unforgettable experience for the newlyweds.
The mass wedding initiative received praise and commendation from various quarters, including the Muslim Rights Concern (MURIC), which lauded the Kano State government for its commitment to supporting and celebrating the institution of marriage. 
This remarkable event stands as a testament to Kano State's unwavering dedication to its citizens and its rich cultural traditions, making it a beacon of unity and tradition in Nigeria.
Do you want to share a story with us? Do you want to advertise with us? Do you need publicity for a product, service, or event? Contact us on WhatsApp +2348183319097 Email: platformtimes@gmail.com